I recently purchased an EU server Genshin Impact account, it worked all good the first 2 days I had it, but on the third day I was having trouble with logging into it. Prior before this, the seller had given me a throwaway email that the account was linked to. I was able to change the email and password that was associated to the account. I checked and was unable to log into both the account and the Hoyolab account. I had emailed Mihoyo asking if they could recover the account, but I had heard nothing from them, even until now. My friend, who I had added in-game, had received messages from the account. (view below) I was unaware that the account was even hacked/stolen in the first place as it was marked as an original owner and the seller was very cooperative on giving me information to help me recover the account, not only this but they had sold other accounts previously too. I was under the impression that this person was a trusted seller.
Their epicnpc account is Esgaroth and I had contacted them on here through messages.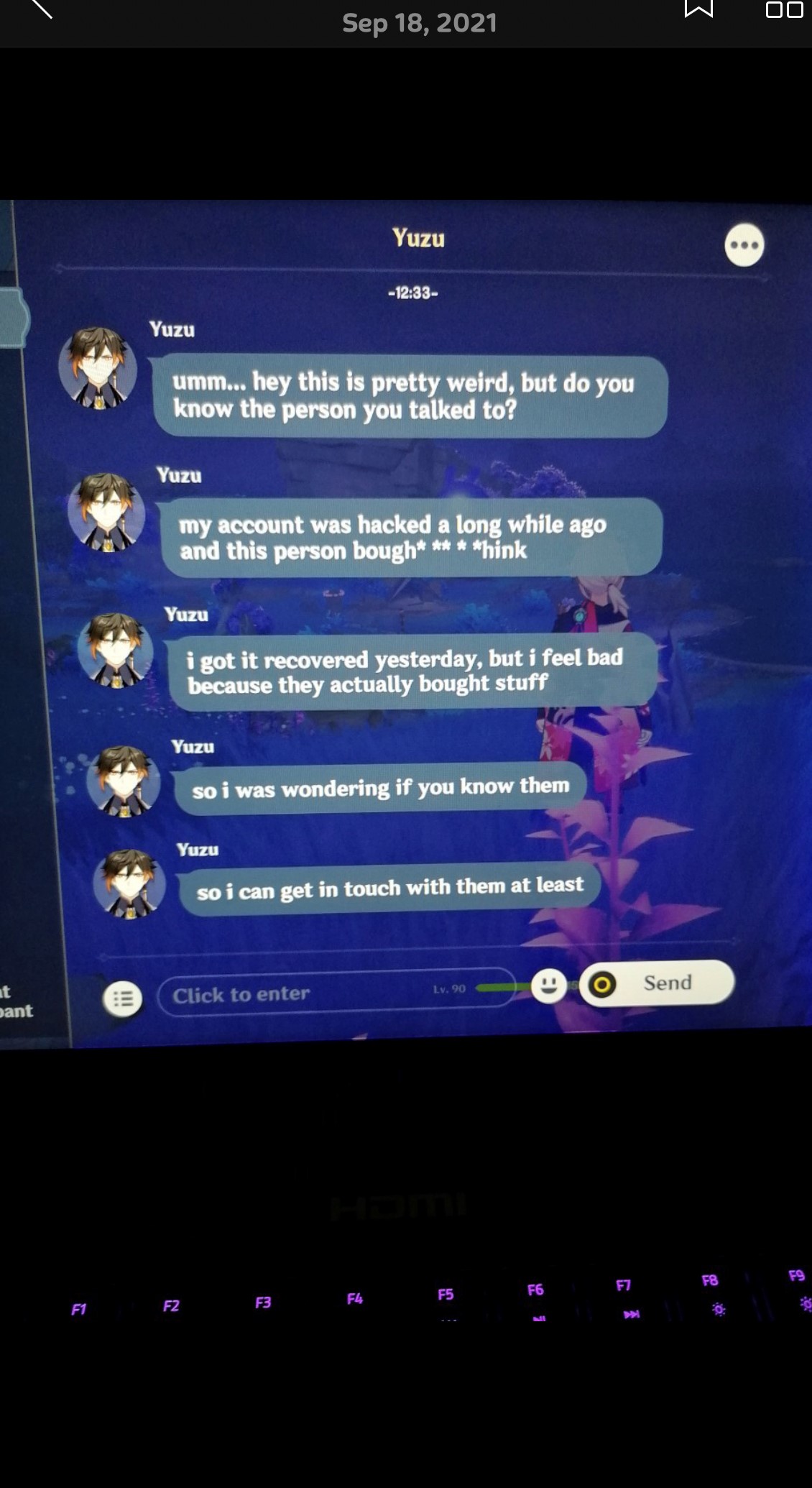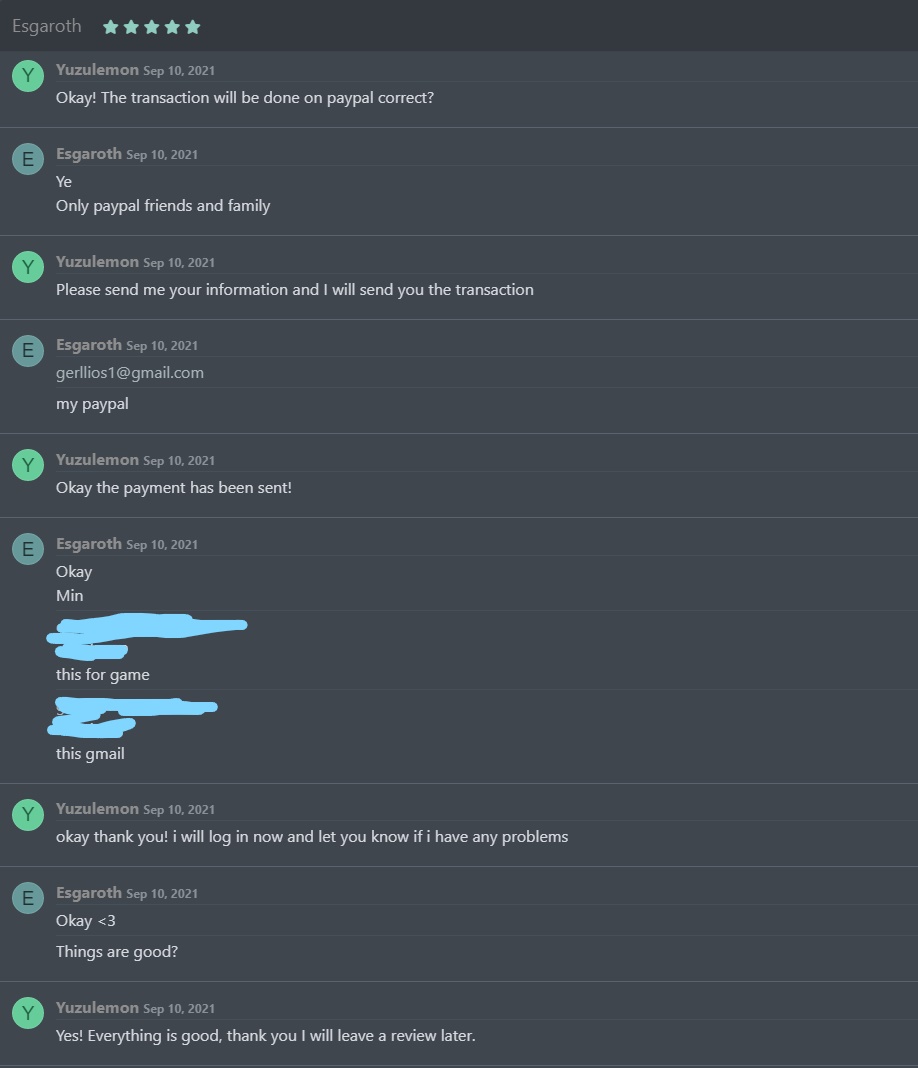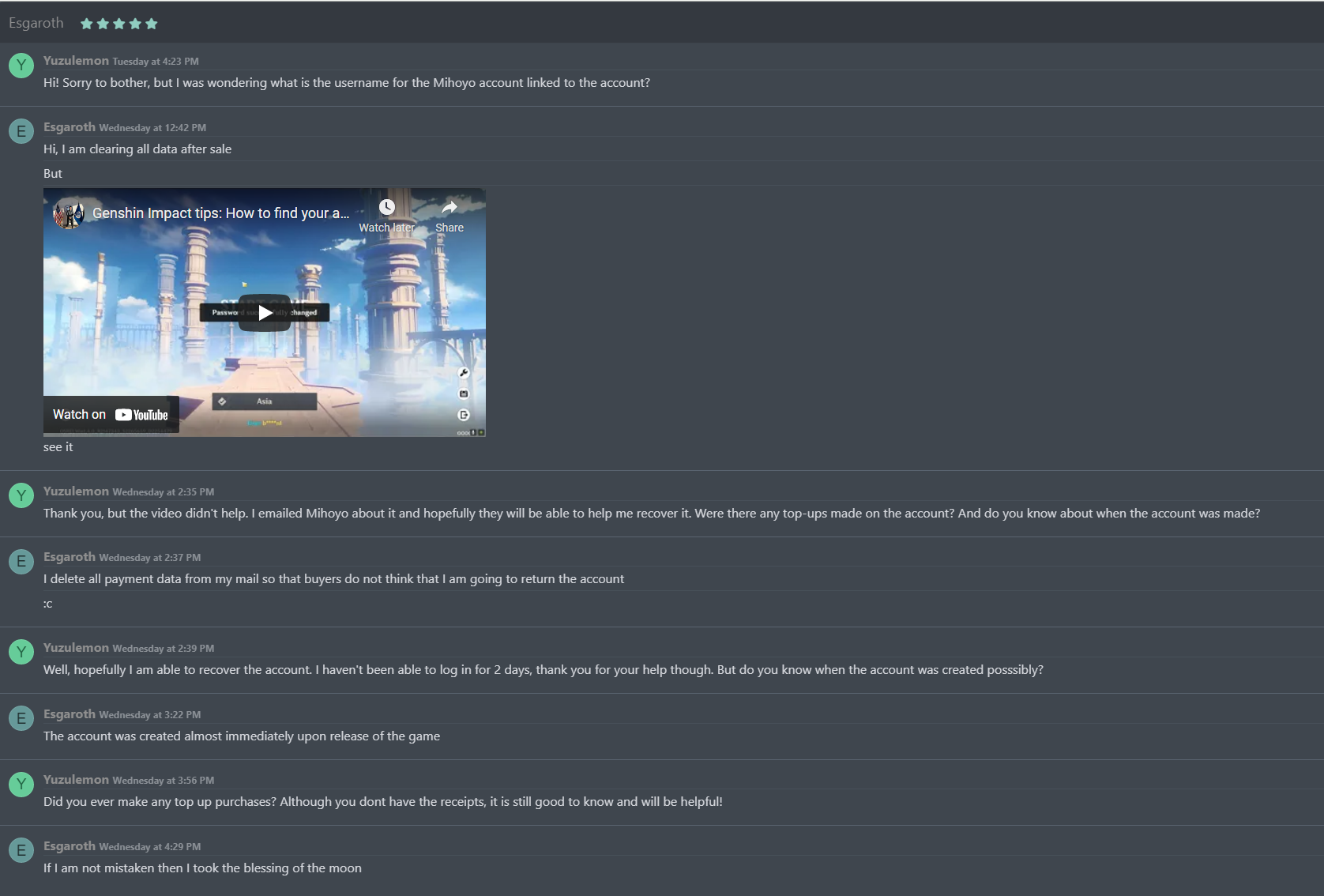 Let me know if more screenshots are needed.