Epic Member
EpicMember Upgrade

Upgraded member.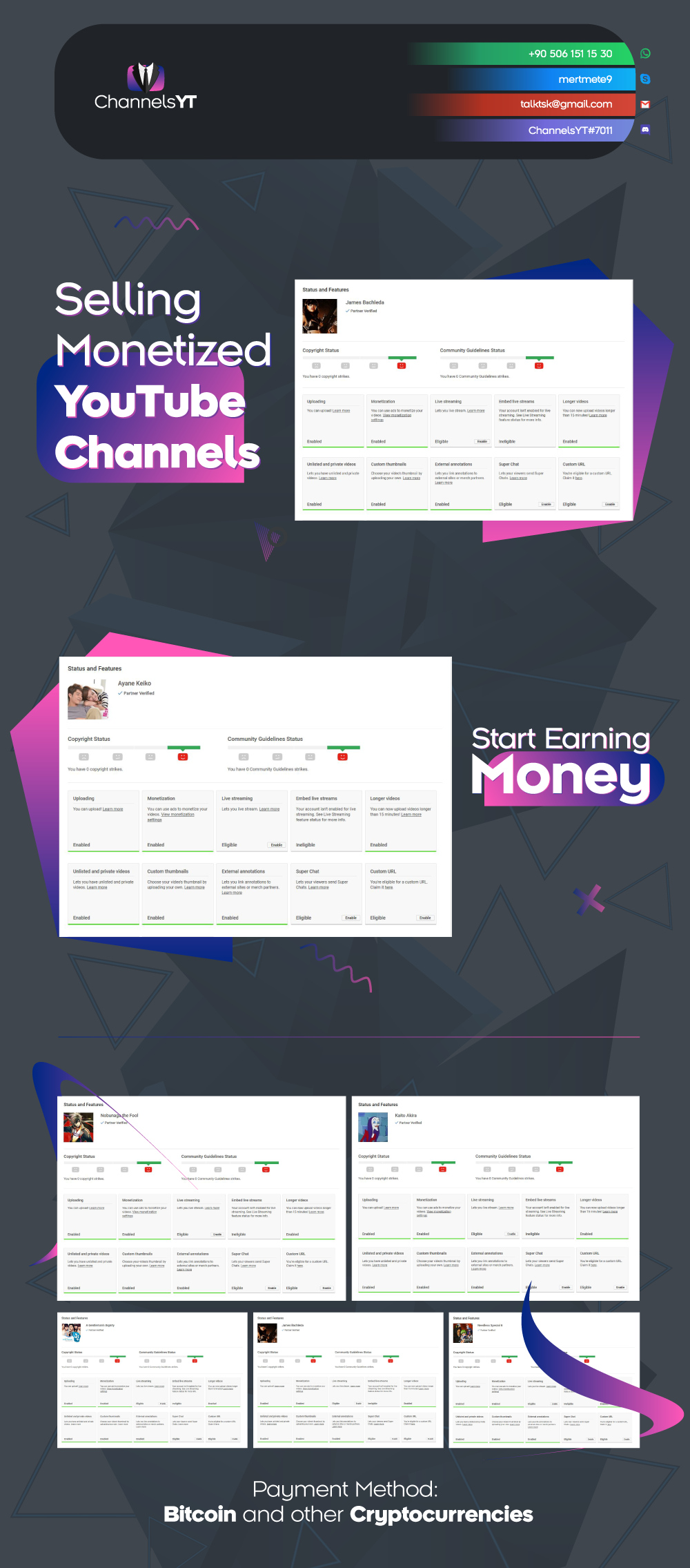 Both Botted & Organic Monetized YouTube Channels for Sale
Refund policy:
- If your channel gets demonetized or terminated for any reason which is not caused by you, we will refund your payment in full.
- Uploading copyrighted videos, deleting videos from the channel, or doing anything that violates YouTube rules will void the guarantee.
Contact:
Email:
[email protected]
Skype:
mertmete9
Discord:
ChannelsYT#7011
​
Last edited by a moderator: