Information
######################
Purchase Date: 1/8/2022
Date the problem began: 1/8/2022
Method of Contact Used (chat program): Discord
Instant Messenger username of the person you're accusing:
Shinjin
Your Instant Messenger ID: Laughingbuddha
Other information: he also said he comes from USA but speaks super boken English which doesn't make any sense.
after I sent him the money first on PayPal, he said the money on hold and he cant withdraw it and I have to send the money using crypto. he refunded the money through paypal and asked me to send him 150$ in Solana. After I sent him the money he just blocked me on discord and never gave me anything. everything is in the screenshots. I hope this is enough proof to ban this person before he scams someone else his thread for selling that account is still on.
DISPUTE Information
######################
Link of transaction thread
https://explorer.solana.com/address/RBdNMqcRcNVjCwhmsyUGCz1CRuRMLsFqZKp9G4FY8JC
was done using crypto Solana. you can check his address and also see he cashed out the solana right after I sent it to him.
Approximate value of property: $150USD
Was Trade Guardian used? no
If yes, what is the Trade Guardian ID?
What is the dispute about? I got scammed 150$ from this guy trying to sell me an APEX ACCOUNT.
Other details / notes:
Proof is in my screenshots
######################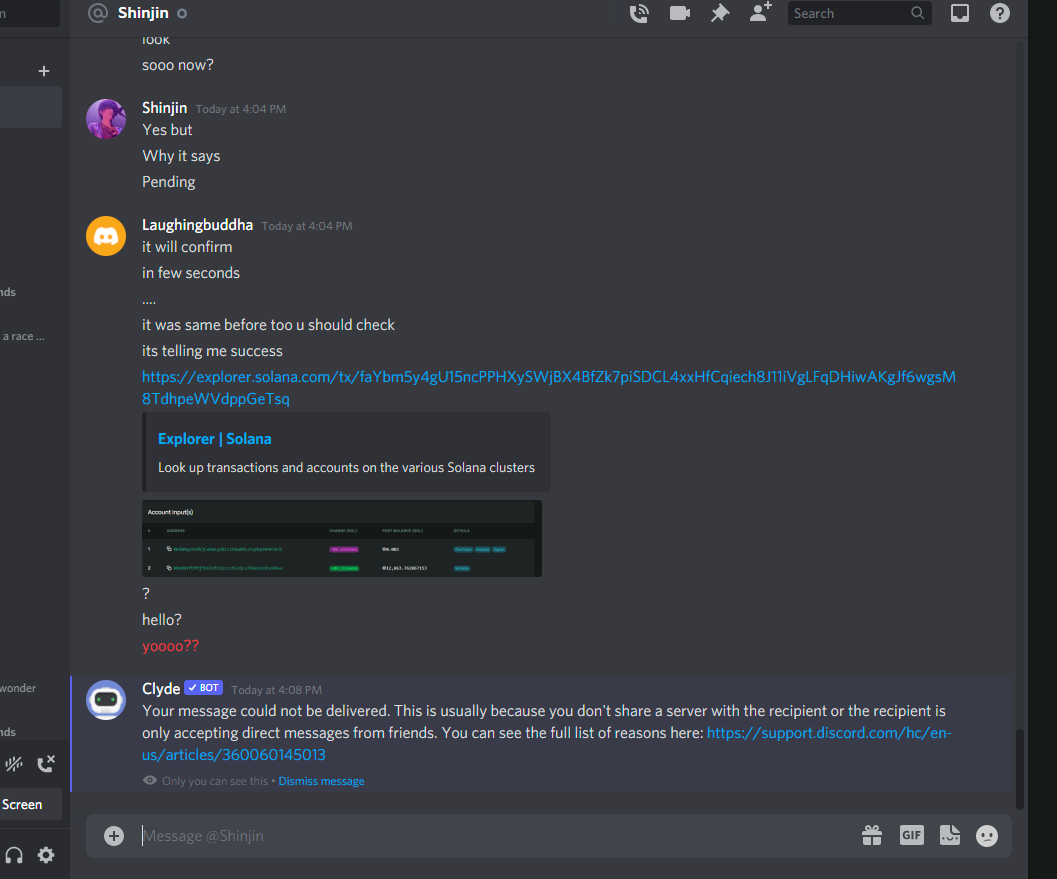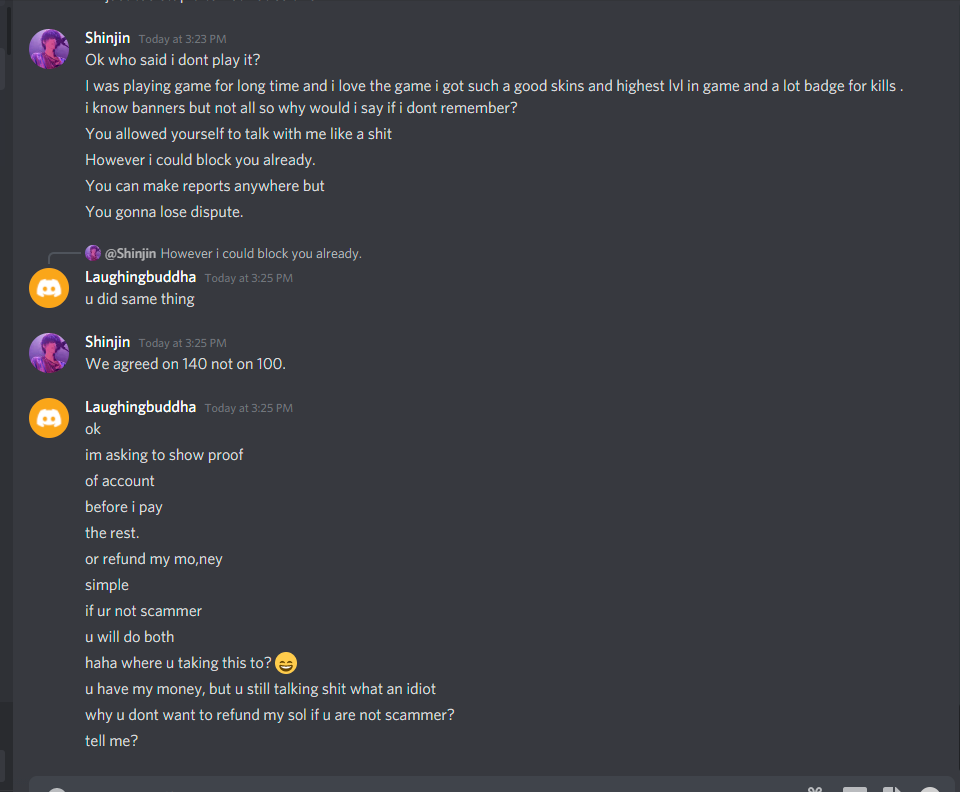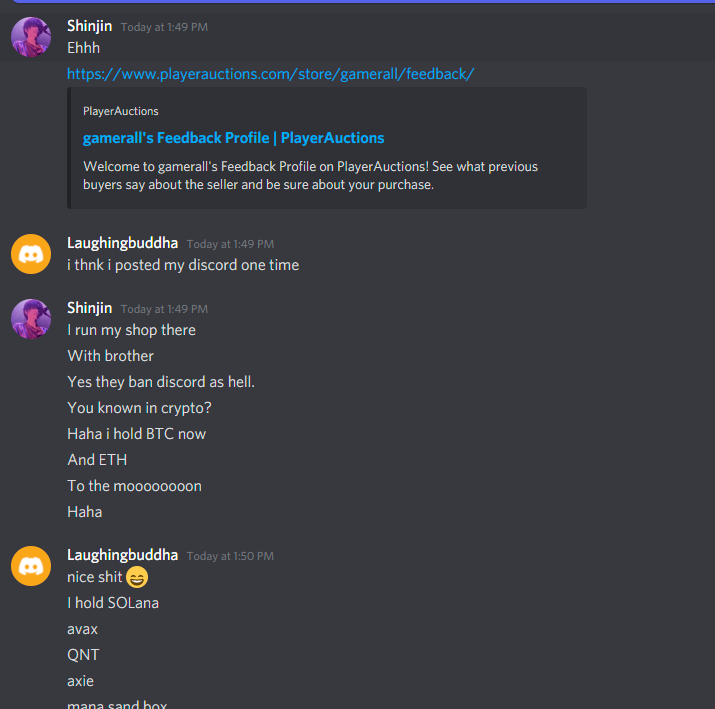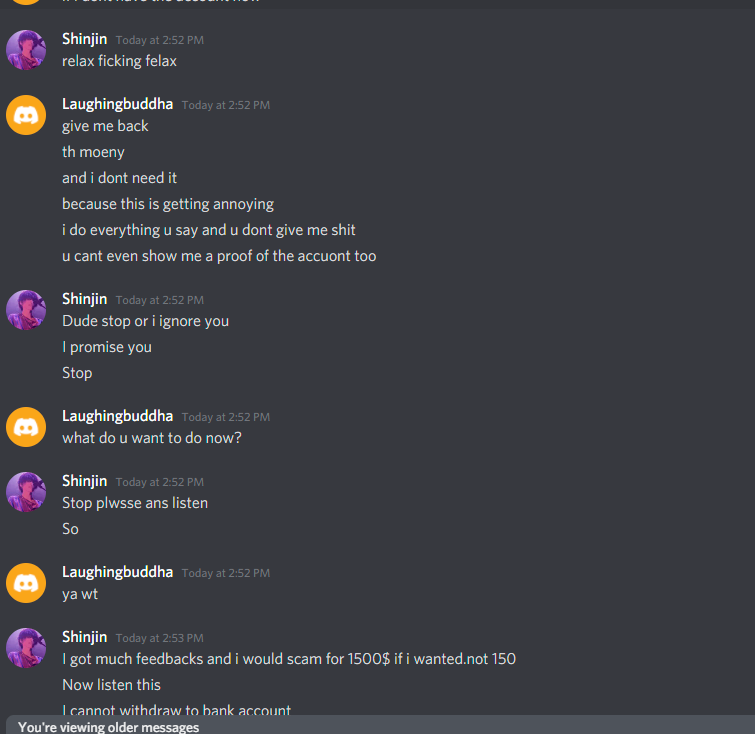 -------------------------------------------------------------------------------------------------------
If you are not involved, please do not post in the thread.
Here you can find information about our Dispute rules and how we investigate disputes.
https://www.epicnpc.com/threads/90442-Dispute-FORUM-RULES