EpicNPC Verified
Verified Upgrade
Members who have verified their identity with us.
AriesMS trainer here
-
https://www.epicnpc.com/threads/ariesms-full-fledged-trainer-for-botting-damage-stat-hacks.1636165/
----------------
Selling a full-fledged trainer for botting on SwordieMS. You can play games or do whatever while our bot automatically does everything for you in-game.
Features -
Botting:
- Auto Monster Park
- Kami/Skill Kami
- Legitbot
- SI/ND/FMA
- Mob Vac
- Damage hack for all classes
- Item Filter
- Pet Item Vac
- Timed Map Rush/CC/CS
- Map Rush
- Auto Restart/Login
- and a bunch more.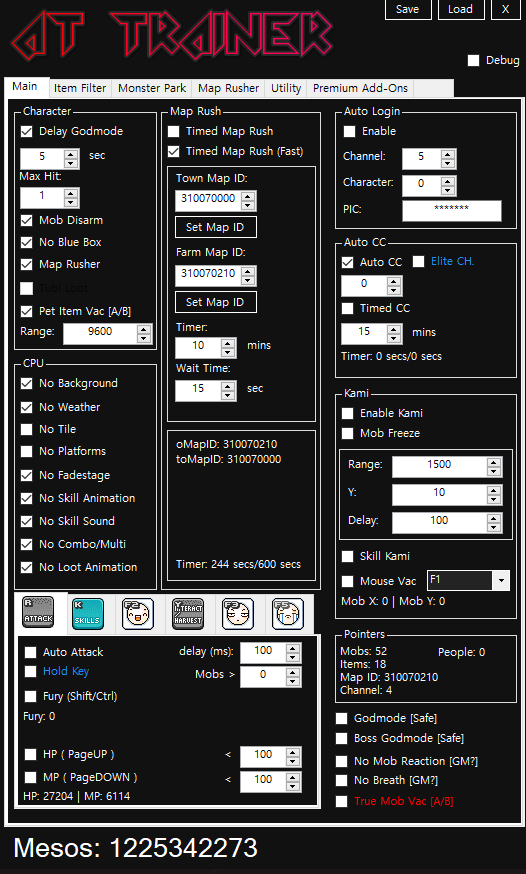 Pricing:
Our full trainer WITHOUT Lie Detector Solver starts at:
$20/month for 1 HWID
Our full trainer WITH Lie Detector Solver starts at:
$35/month for 1 HWIDs
$45/month for 2 HWIDs
$50/month for 3 HWIDs
$55/month for 4 HWIDs
Incredibly easy to make back your money within a few days if you know what you are doing.
How to buy:
Hit me up with your Discord in a PM to buy/see more.
Last edited: