Epic Member
Verified Upgrade
Members who have verified their identity with us.
EpicMember Upgrade
Upgraded member.
Member Since June 23, 2014
Total Completed Orders: 91
Total Feedback: 91
Greetings from SellersAndFriends.com
With the account comes of course mail and pass, so no one except you will have the access to it.
It's ready for playing PvE/PvP/Olympiad - this update brought a lot of improvement for Feoh so with this gear people will invite you to CP/PvE groups without problem and you will smash everything that stands on your way!
It has a normal nickname, without "XXx" or Country Symbol etc.

Price
Negotiable via Livechat @ www.sellersandfriends.com

Take a look on the Account Description below - surely will help in making the decision
Server: RAMONA [EU]
Class: Feoh Storm Screamer 101 / Heal 99 / 80 / 80
======== Skill Enchant ========
Elemental Spike +2
Elemental Crash +6
Updraft Destruction +7
Death Breath +4
Mass Ruin +7
Ignore Divinity +5
Arcane Comet Strike +7
Quadruple Elemental Blase +7
Elemental Burst +7
Empowering Echo +7
Air Raider +5
Crystal Form +5
Hell Binding +4
Death Fear +5
Mass Death Fear +5

and few other enchanted to +1/2
======== Weapons ========
+5 Blessed Helios Retributer 2SA 300Attribute with +15% M.Crt damage Augment! (best for Feoh - super low chance to get the augument)
+4 Blessed Apocalypse Retributer 2SA 300Attribute with +30% Mental Attack Augment! (best augument for olympiad, can't get higher value)
======== Armor ========
+6/6/4/4/3 Eternal Robe SET (full attri)
======== Brooch and jewels ========
Opal 4, Garnet 4, Tanzanite 4, Sapphire 4, Obsidian 4, Pearl 4, Blue Cat's Eye 4, Amethyst 3, Cat's Eye 3, Diamond 3
Magnificient Brooch 6slot (the best in game for now, augumentable, tradable)
======== Shirts ========
+10 Shiny Shirt (must-have for olympiad)
+7 Marph Shirt (Enchanting Bonus - if you like to overenchat stuff this one will surely help)
======== Epic Jewels and other stuff ========
R99 PvP Belt
Zaken Earring
Frintezza Necklace
Istina Necklace
Top-grade Resistance Earring - Mental
Top-grade Holy Ring
Venir's Talisman lv4
M.Atk Hat (10% M.atk)


and some other Stuff laying around in WH and Inventory like XP/DROP runes, 30k + PA points , Energy Of Destruction etc.
Interested in Buying? Stay in Touch with us!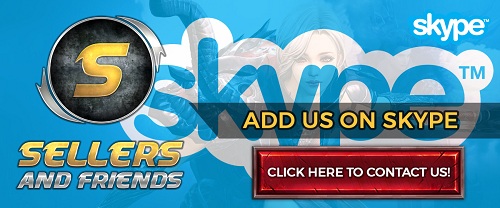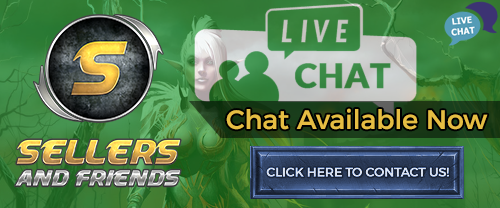 About SellersAndFriends.com
Don't know what service You should choose? Check what makes us different from other vendors!
[video=youtube;VUkUj3pTQpU]https://www.youtube.com/watch?v=VUkUj3pTQpU[/video]
All you need to know about delivery time, stocks, end game item orders and smart trading

[video=youtube_share;cZBye9vO6lE]https://youtu.be/cZBye9vO6lE[/video]





All you need to know about supplier partnership, cash outs, gold transfer and middleman service



[video=youtube;pcTLh4SpaFM]https://www.youtube.com/watch?v=pcTLh4SpaFM[/video]



​