Hi all, after a while having fun with Kamihime Project, I decide to retire from the game. I'm selling my main account, but I will keep playing until it's sold.
Account Contents:
14 SSR Kamihime including Gaia Awakened, Amon Unleash and Amaterasu.
16 SSR eidos including 1* Girimehkala, 1* Fenrir and 2x 4* Tiamat
Weapon grid : Wind & Water are completed, Fire & Thunder not completely upgraded, Dark & Light grid are not complete
Tickets available : total of 16 gacha pull (15 premi, 1 kami weap tickets)
jewels available : 5.9k jewels
Items : 141 half elixirs, 720 seeds, 5 draconic eyes
Exclusive Excel worksheet to track weapon grid progress
*All listed amount will be updated since I will keep playing until the account is sold
*Feature Wind Team - strongest team
5 SSR Titania, Cybele Unleash, Hastur, Gaia, Odin
Relic weapons: Joan Attack, Andromeda HP (*Getting Shingen Att weapon)
Full burst reach in 4~5 turns.
Ragnarok Solo: Easy: Thunder, Water and any Event Ragnarok | Medium: Wind | Hard: Light (require Hraesvelgr helper & Burst Time)
Advent event Farming: D'art with double Snatch and Sleipnir can easily clear Ultimate with auto ability attack.
Full max level 3* R team for special event missions.
Price:
300 EURO - 350 USD
also available on
https://www.playerauctions.com/mobi...utaku--kamihime-project-r-high-level-account/
for 400 USD (Price difference due to fee)
Trading Procedure :
(I prefer bank/Paypal transfer)

1. Send Money to my Paypal/Bank Account
2. Confirmed Money Received
3. Sending Account Login Information (I will give you log in information of the account then you can change email/password by yourself)
4. Trade Done!



*I am 100% trustworthy and I promise and abide by that! Any questions just contact me on discord
Shiniki#7989​



More detail: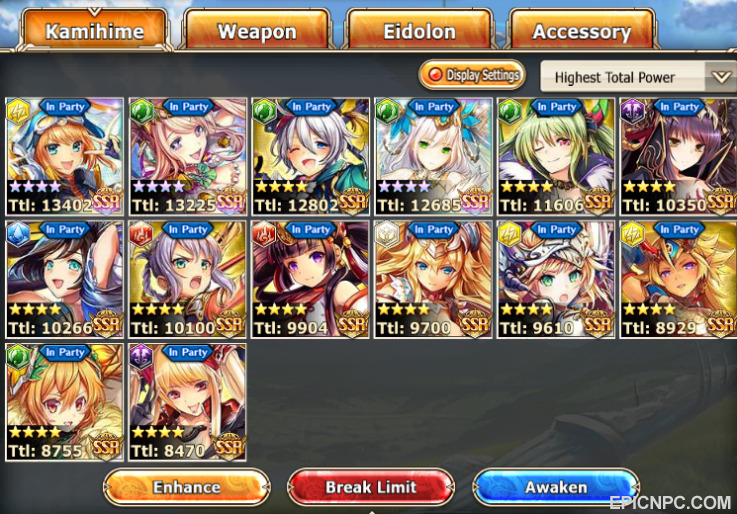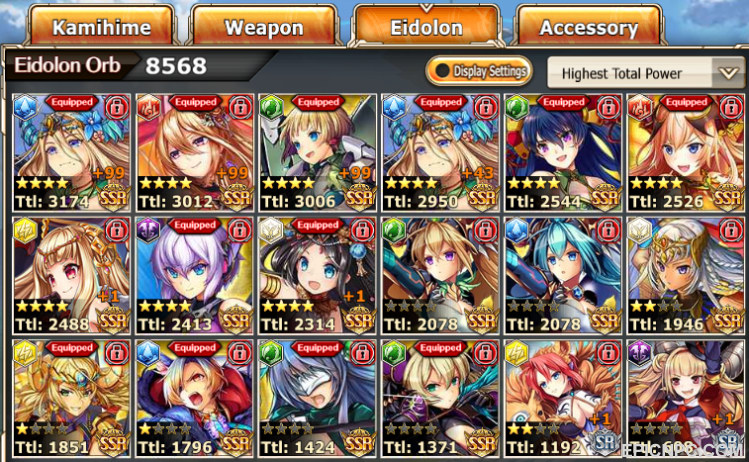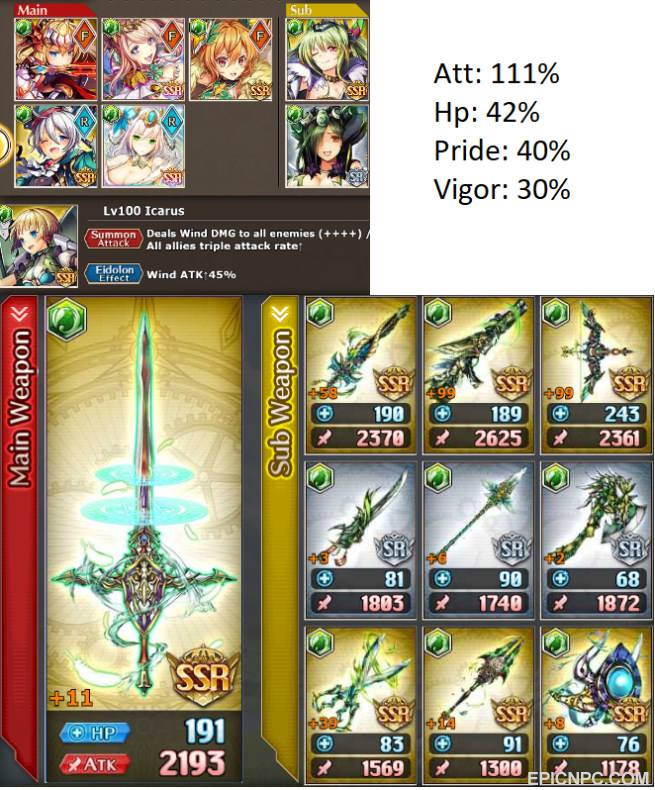 more images --> https://imgur.com/a/iVgczK5
Last edited: