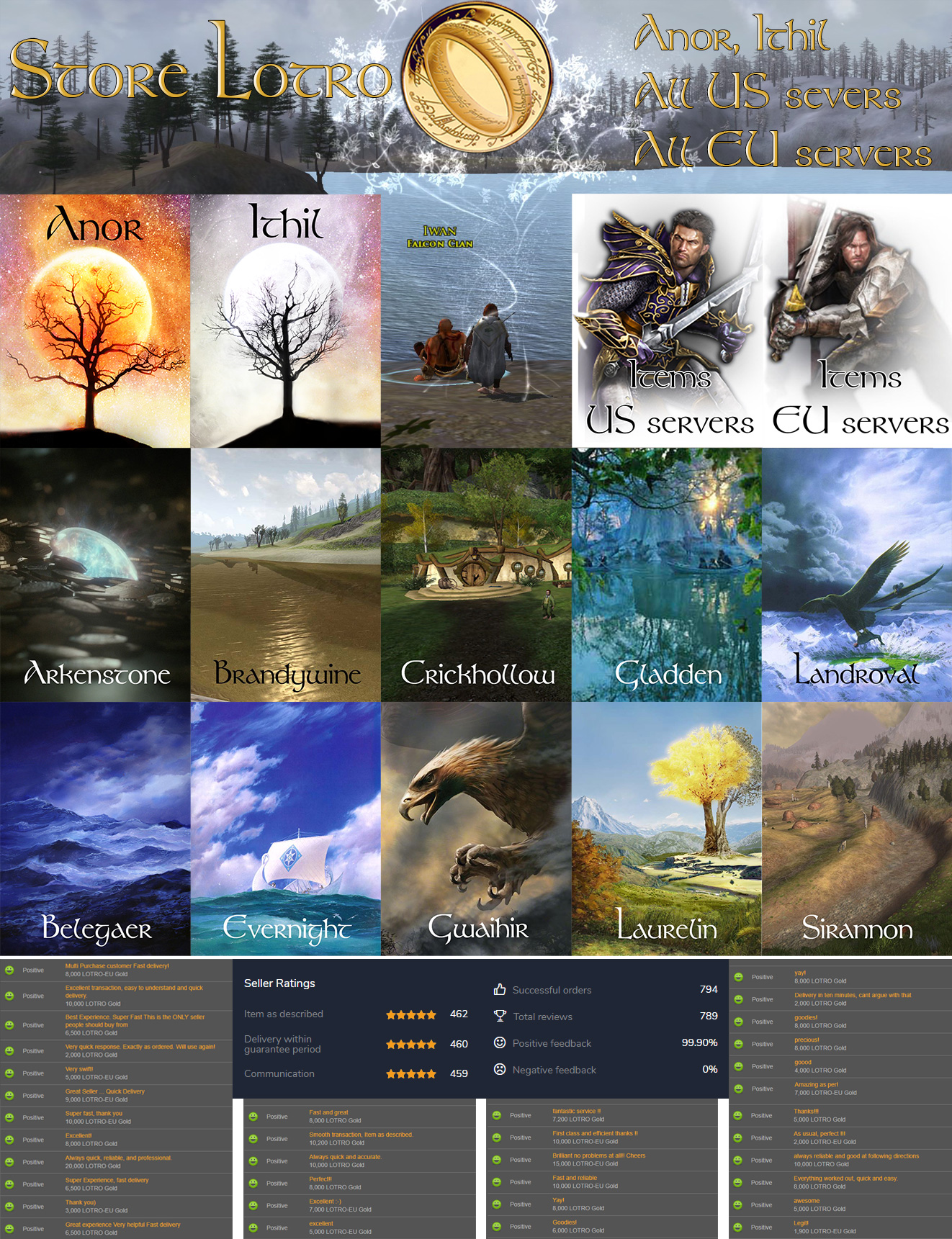 Hello.
30% bonus from the order for positive feedback on EpicNPC
e.g. order 10k + 3k(30% bonus for positive feedback) = total 13k
Anor
server - available 5k+ - fast delivery
5$=1000g
Click on the image for the order or send me PM or a message in the discord
Discord: StoreLotro#8378
Gold US - $1.5=1000g ($1.15 with feedback bonus)
Gold EU - 1.7$(~1.5€)=1000g ($1.3 (~1.10€) with feedback bonus)
Available:
EU servers
- 50k+
US servers
- 50k+
100x Anfalas Scroll of Empowerment - $7.5
10x Warmly Moonlit (Tier 4) Basic Essence Box - $8
10x Lesser Slade-wrought Essence (Tier 5) Box - EU servers - $8.5
50x Universal Solvents - $6
Also, I can sell Ithilharn Shard, Anfalas Star-lit Crystal, Rime of the Anvil, Slayer and Skill Deed Boost (90 min), Tome of Extraordinary Experience (100% XP).
My Feedbacks
Last edited: