Banned
BANNED - Do not buy, sell or trade with this user.
Banned - VPN Violation
Urgent selling, get it before it's sold! Spent almost $6,000 on this account.
Extremely well maintained account, logged-in every day and completed every single event and daily quests since the start of the game.
187 unspent Intertwined Fates – equivalent to 30k Crystals, which alone is worth S$700 (Currently on my 2nd 80th pull so the next 10 pulls will guarantee you the new 5 star banner character)
Ten 5 star Characters: C3 Jean, C1 Zhongli, C1 Eula, C1 Diluc, C1 Mona, C0 Xiao, C0 Venti, C0 Albedo, C0 Ganyu, C0 Qiqi
Eight 5 Star Weapons: Amos Bow, Skyward Harp, Primordial Spear, Wolf's Gravestone, Aquila Favonia, Skyward Blade x2
Almost all 4 star Characters (mostly max constellations)
Other highlights:
-25 Million Mora and 2k Crystals!
-42 Fragile Resins for your farming!
-3900 Crystal Chunks for all your weapon upgrades!
-5000+ Experience books for your new character levelling.
-All main characters are equipped with almost highest/perfect tier Artifacts. Have never failed any quests before as my characters are too strong!
-Max level Teacup Realm
I have left all Archon, Story quests and world quests on Inazuma so there is a lot of playability for you! I have also not opened any of the chests in inazuma so alot to explore for you!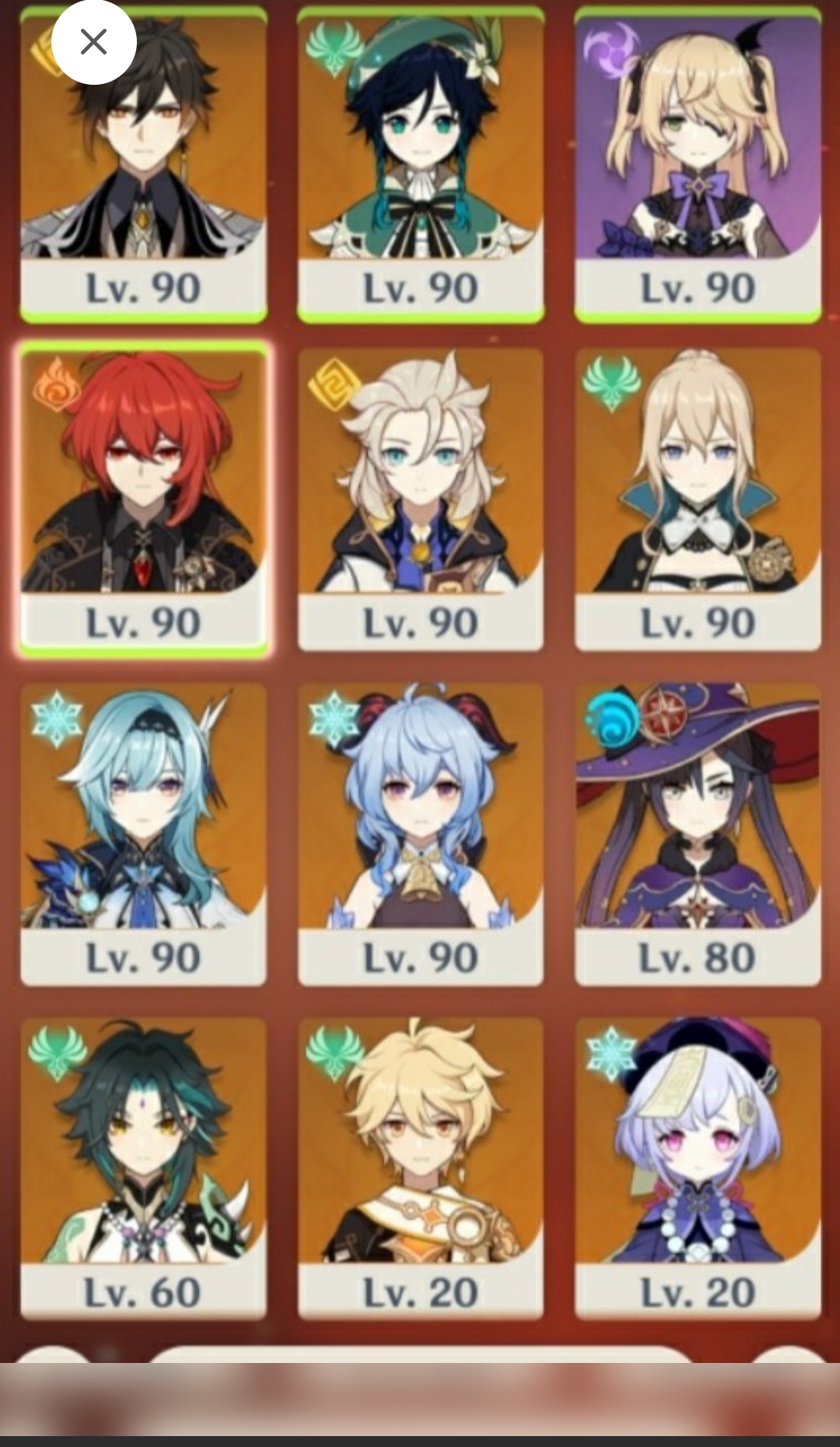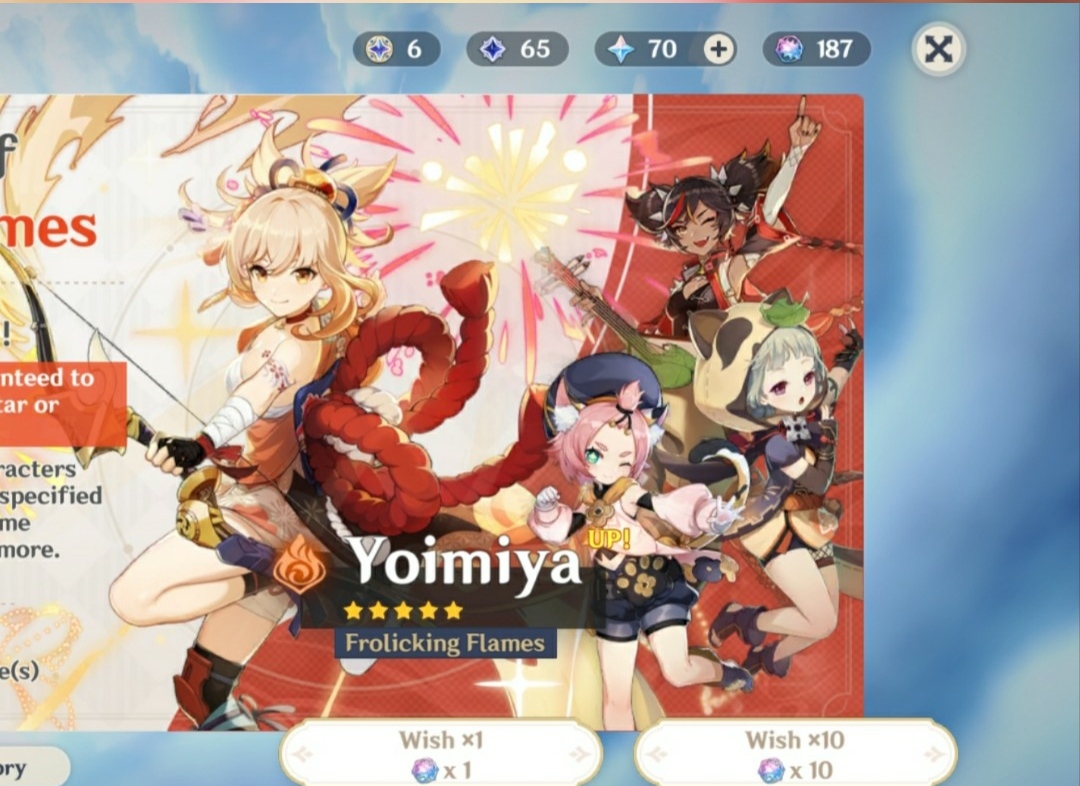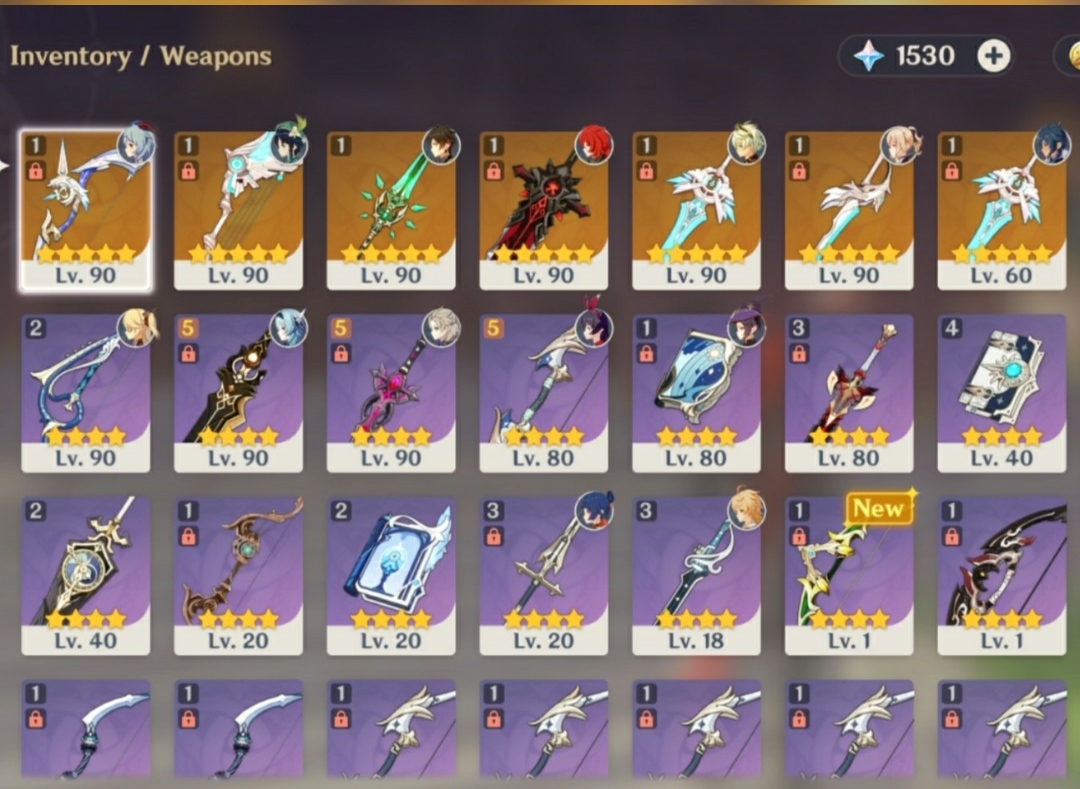 Dolphin