(Update: I haven't updated the images below but this character's ilvl is 375 now)
Selling a 375 ilvl Unholy DK with 370 weapon (also has 370/355 Frost weapons that make him 370 ilvl) with 8/8N 8/8H (Ahead of the Curve: G'huun) and 2/8 Mythic Uldir experience:
https://safe-armory.com/character/profile/9104a696af83af611a75d3756fc13276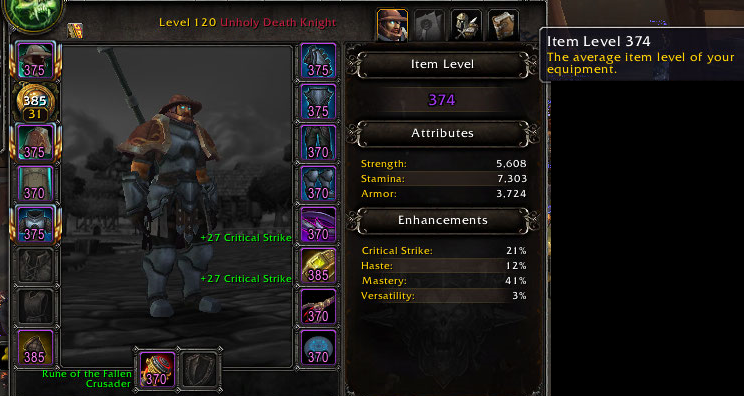 Asking price: $160 (Paypal and Transfer Fee already included). When buying this character you need to buy a new Battlenet account with Battle For Azeroth and 1 month subscription in it (which costs $59.99 in the Battlenet shop). Comes with a free Character Rename (depends on the server) and level 110 boost from Battle for Azeroth expansion.
Previous Customers: unfortunately this is from another account so you have to buy another BfA license.
Last edited: