LEGIT MOBILE GAME ACCOUNTS STORE💎6500+Reviews💎
Trusted Upgrade
Trusted usergroup. Verified members for over a year and 50+ positive feedback.
Verified Upgrade
Members who have verified their identity with us.
Professional Seller
Large seller, normally with their own website or business.
EpicMember Premium Upgrade
Upgraded member with 20+ positive feedbacks.

Local Moderator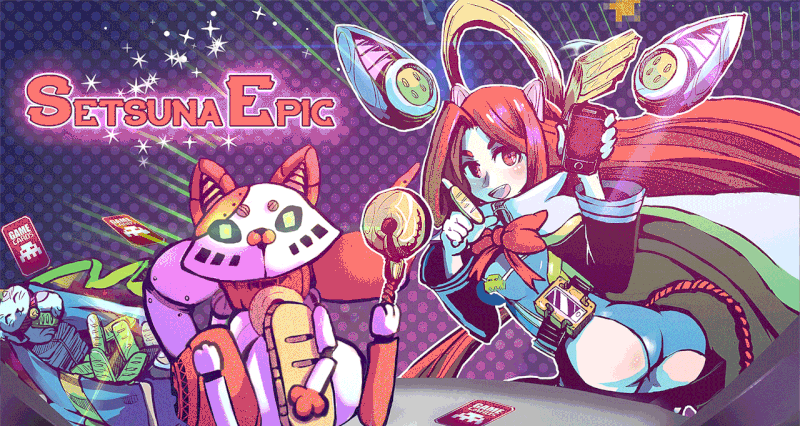 Welcome to SetsunaEpic Store
In need of a

Trusted, Legit & Cheap

account service?
We are offering

Epic Seven Starter Accounts of Your Choice
Thread Updated: September 2021
_____________________________
Click Here for

7000+ Positive Feedbacks with 50000+ Successful Transactions

100% without a single

Fraud
_____________________________
Full Products Catalog with all 5* ML Single/Duo/Triple:
SetsunaEpic.com/epic7
Selective Character Catalog Global/Asia/Europe/Japan/Korea:
[CLICK HERE]
_____________________



Epic Seven Mythic Starters
[Global] Epic Seven Account Mythic Starter 1
Price: $249.99
CLICK HERE TO BUY NOW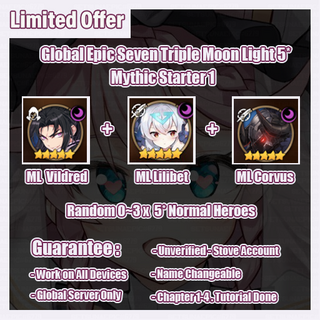 ___________
[Global] Epic Seven Account Mythic Starter 2
Price: $249.99
CLICK HERE TO BUY NOW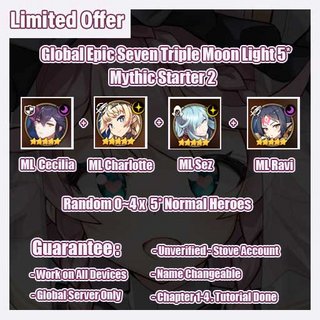 ___________
[Global] Epic Seven Account Mythic Starter 3
Price: $239.99
CLICK HERE TO BUY NOW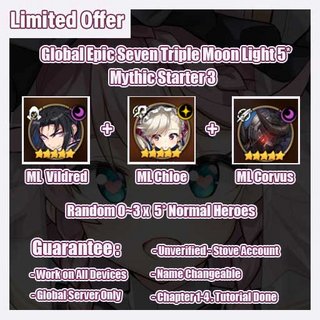 ___________
Epic Seven Resource Starter
[All Server] Epic Seven Account PVE FOCUS Starter 3

Price: $34.99
CLICK HERE TO BUY NOW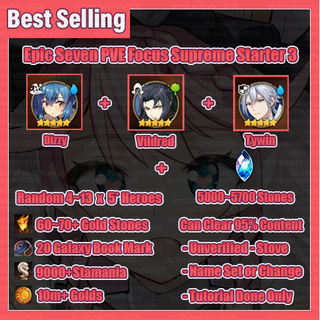 ____________________
[All Server] Epic Seven Account PVE FOCUS Starter 2

Price: $34.99
CLICK HERE TO BUY NOW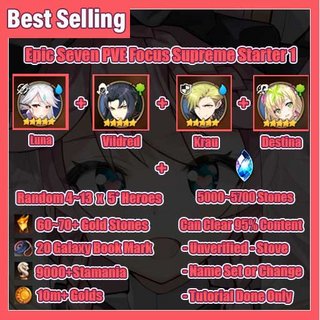 ____________________
[All Server] Epic Seven Account PVE FOCUS Starter 1

Price: $34.99
CLICK HERE TO BUY NOW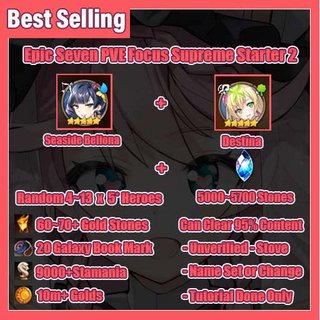 ____________________
[All Server] Epic Seven Account Resource Starter

Price: $24.99
CLICK HERE TO BUY NOW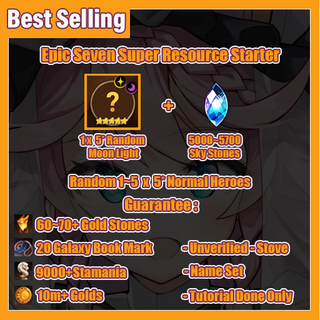 ____________________
[All Server] Epic Seven Account Resource Starter 2

Price: $24.99
CLICK HERE TO BUY NOW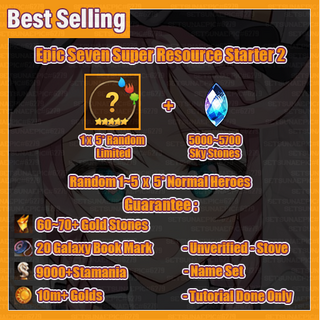 ____________________
Epic Seven Re: Zero Collab Rem
[Global Only] Epic Seven Account Full Collab Supreme Starter 1

Price: $149.99
CLICK HERE TO BUY NOW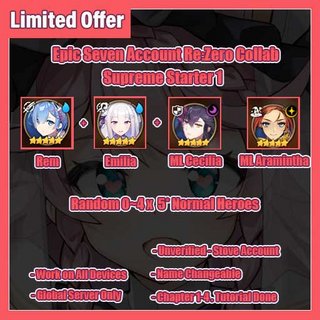 ____________________
[All Server] Epic Seven Account Full Collab Supreme Starter 2
Price:
$59.99
LICK HERE TO BUY NOW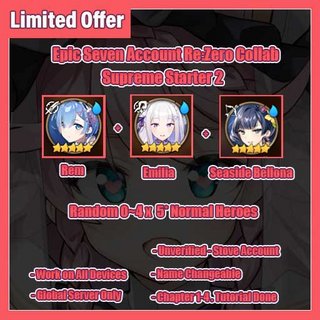 ____________________
[All Server] Epic Seven Account Full Collab Supreme Starter 3

Price: $59.99

CLICK HERE TO BUY NOW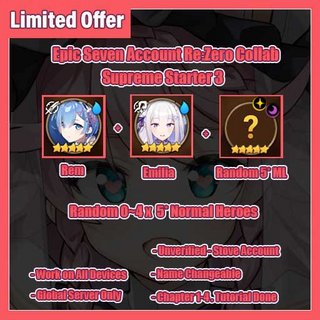 ____________________




[All Server] Epic Seven Account Re: Zero Rem Supreme Starter 1

Price: $89.99

CLICK HERE TO BUY NOW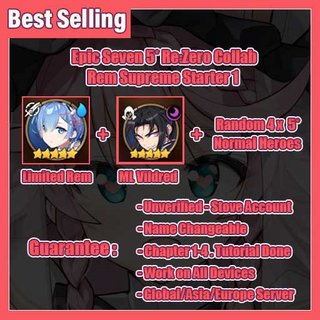 ____________________



[All Server] Epic Seven Account Re: Zero Rem Supreme Starter 2

Price: $79.99

CLICK HERE TO BUY NOW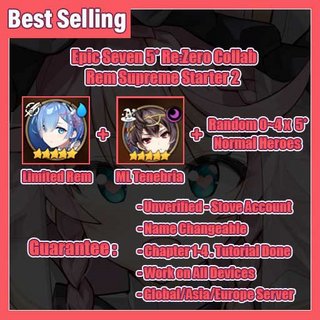 ____________________



[All Server] Epic Seven Account Re: Zero Rem Super Starter 3

Price: $34.99

CLICK HERE TO BUY NOW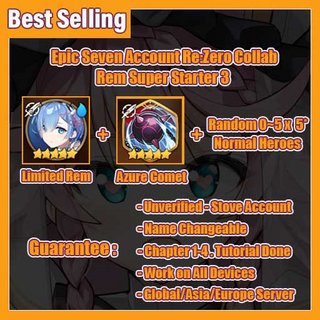 ____________________



[All Server] Epic Seven Account Re: Zero Rem Super Starter 2

Price: $34.99

CLICK HERE TO BUY NOW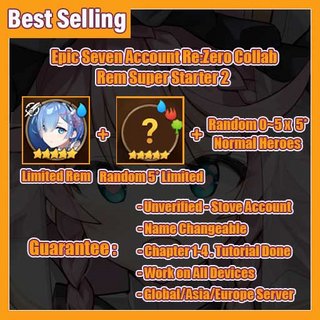 ____________________



[All Server] Epic Seven Account Re: Zero Rem Super Starter 1

Price: $39.99

CLICK HERE TO BUY NOW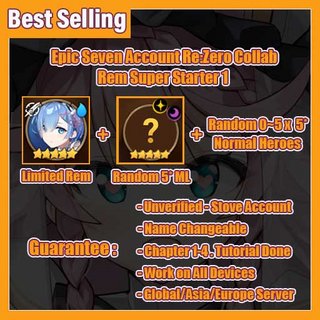 ____________________




[All Server] Epic Seven Account Re: Zero Rem Advance Starter

Price: $19.99

CLICK HERE TO BUY NOW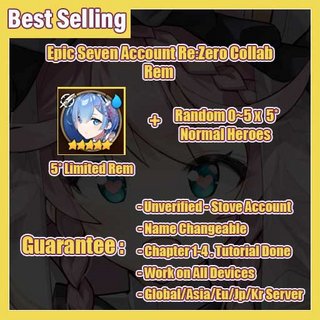 ____________________



Epic Seven Re: Zero Collab Emilia





[All Server] Epic Seven Account Re: Zero Emilia Supreme Starter 1

Price: $89.99

CLICK HERE TO BUY NOW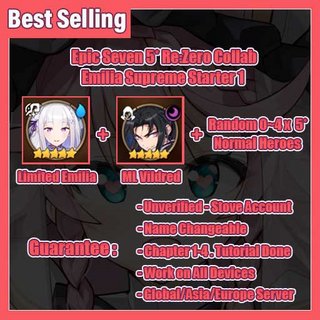 ____________________



[All Server] Epic Seven Account Re: Zero Emilia Supreme Starter 2

Price: $79.99

CLICK HERE TO BUY NOW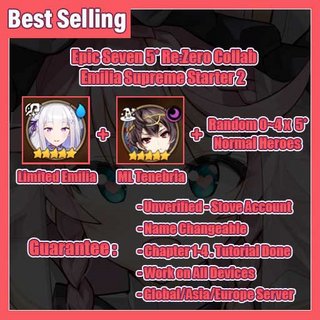 ____________________



[All Server] Epic Seven Account Re: Zero Emilia Super Starter 3

Price: $34.99

CLICK HERE TO BUY NOW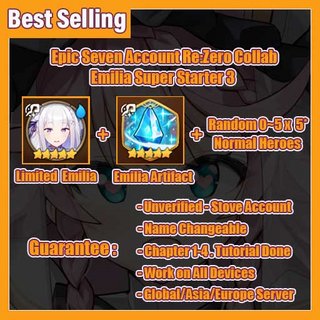 ____________________



[All Server] Epic Seven Account Re: Zero Emilia Super Starter 2

Price: $34.99

CLICK HERE TO BUY NOW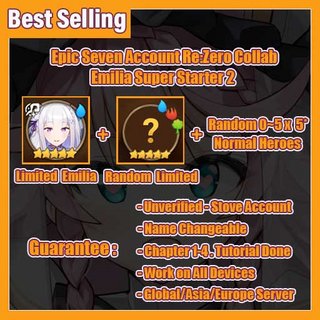 ____________________



[All Server] Epic Seven Account Re: Zero Emilia Super Starter 1

Price: $39.99

CLICK HERE TO BUY NOW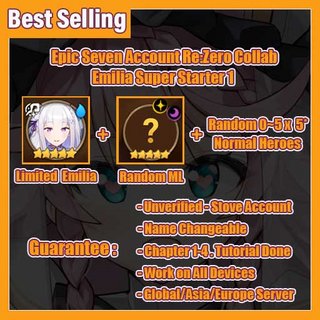 ____________________



[All Server] Epic Seven Account Re: Zero Emilia Advance Starter

Price: $19.99

CLICK HERE TO BUY NOW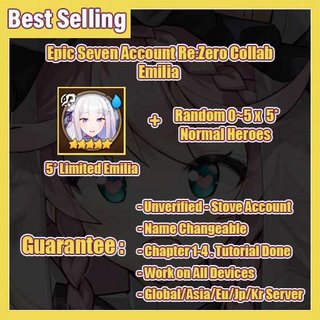 ____________________



[All Server] Epic Seven Account Seaside Bellona Supreme Starter 1

Price: $49.99

CLICK HERE TO BUY NOW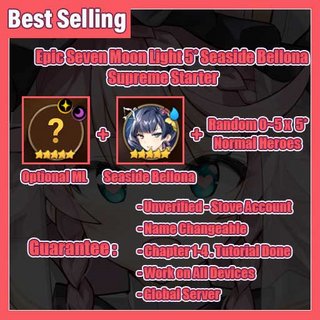 ____________________



[Global] Epic Seven Account Triple 5* Moon Light Supreme Starter 1

Price: $159.99

CLICK HERE TO BUY NOW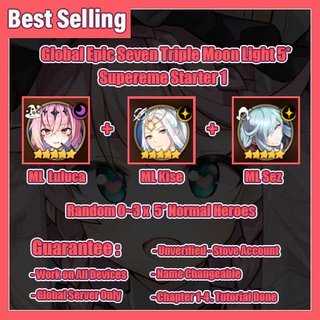 ____________________



[Global] Epic Seven Account Triple 5* Moon Light Supreme Starter 2

Price: $149.99

CLICK HERE TO BUY NOW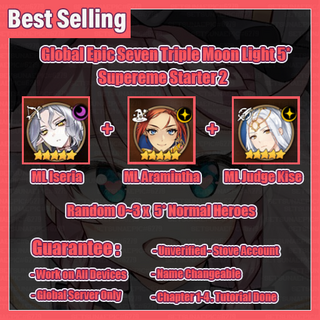 ____________________



[Global] Epic Seven Account Triple 5* Moon Light Supreme Starter 3

Price: $129.99

CLICK HERE TO BUY NOW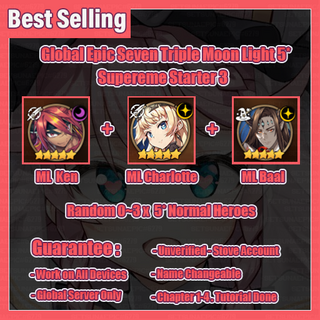 ____________________



[Global] Epic Seven Account ML Vildred Supreme Starter 1

Price: $149.99

CLICK HERE TO BUY NOW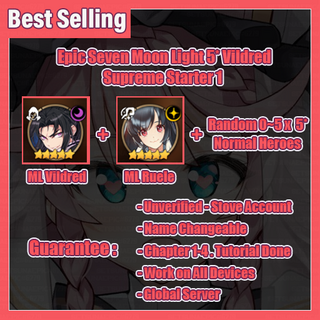 ____________________



[Global] Epic Seven Account ML Vildred Supreme Starter 2

Price: $149.99

CLICK HERE TO BUY NOW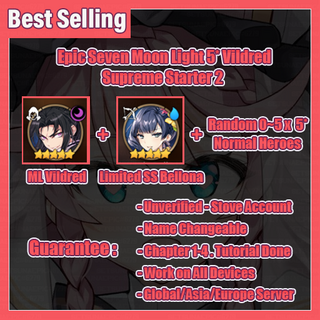 ____________________



[Global] Epic Seven Account ML Vildred Supreme Starter 3

Price: $179.99

CLICK HERE TO BUY NOW


____________________



[Global] Epic Seven Account ML Tenebria Supreme Starter 1

Price: $179.99

CLICK HERE TO BUY NOW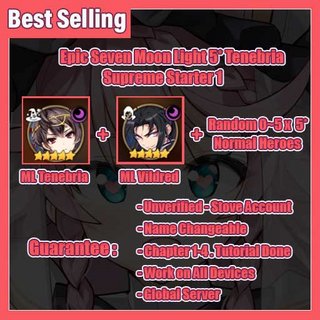 ____________________



[Global] Epic Seven Account ML Tenebria Supreme Starter 2

Price: $179.99

CLICK HERE TO BUY NOW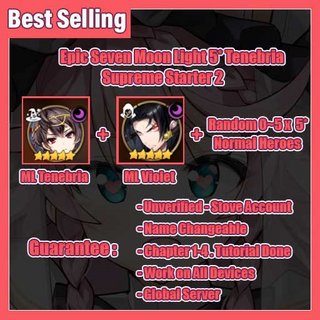 ____________________




How to acquire SetsunaEpic Epic7 Selective Global/Asia Service




1. Visit our selective website:

SetsunaEpic.com/epic7


2. Search & pick your desire Account ID


3. Message us on

Discord: SetsunaEpic#6279 (S & E Capital Letter)

with a lightning response!




Europe Server & Japan Server Catalog will be provided once messaged us



Price List:
1 x

5* Moon Light Hero

= $5+
1 x

5* Normal Hero

= $2.5+
1 x

5* Limited Hero

= $6+
1 x

4* Moon Light Hero

= FREE