Professional Seller Premium
Verified Upgrade
Members who have verified their identity with us.
Professional Seller
Large seller, normally with their own website or business.
EpicMember Premium Upgrade
Upgraded member with 20+ positive feedbacks.

Visit our Store at:
MMOPILOT.COM
Selling
ALL Legendary Items
(Armor, Weapon, Aurora, Vision, Coalescence, Conflux, Transcendence)
,
MAX MASTERY,
A
scended items
(Armor, Weapon,

Trinket),
Farm Gold, Map Completion, ALL Crafting,
Achievements, Etc.
​
Here is link of our Service Catalogue
CHECK OUR CATALOG
TRUSTPILOT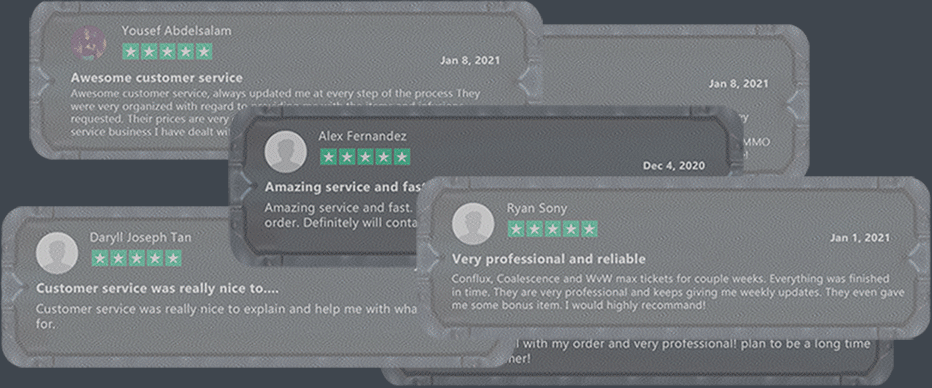 Sell All Legendary Weapons, Mystic Coins, T4 Mats
sent us msg for stock
discord: mmopilot#5096
Skype:
mmopilotservice
​
​
-------------------------------------------------------------------------------------​
We also open in:
World of Warcraft Classic,
Elder Scroll Online, Albion Online, WoT, Path of Exile
​
Last edited: