Forum Moderator
Trusted
Verified ID, 50+ feedback, member 1+ year.
Verified
A member who submitted an ID card.
EpicMember Upgrade
A member that has upgraded their account.

Local Moderator
Member Since March 24, 2017
Total Completed Orders: 276
Total Feedback: 312
Tower of God: Great Journey Starter Accounts.
!!!THIS IS NOT TOG NEW WORLD!!!
I'm not a buyer. I will not buy anything from you. Even for 1$.
I'm not doing any trade. Don't even disturb me with that.
​
Currently available payment methods:
- PRIORITY - Stripe (VISA, MASTERCARD, AMERICAN EXPRESS, UNION PAY, DISCOVER, DINERS CLUB);
- PayPal (only F&F);
- PayPal donation (site boosty.to);
- PayPal if linked to Google/Apple (site buymeacoffee.com);
- Debit Card (site boosty.to or buymeacoffee.com);
- Google Pay/Apple Pay (site buymeacoffee);
- Trade Guardian Epicnpc via Trustap.com.
| | | | |
| --- | --- | --- | --- |
| Story full fresh (1-1). Only tutorial done.​ | Guest and not linked account​ | Global server​ | Will use only free reward from codes/dailies​ |
>>Everyday doing daily logins & pulls for all maths that game free gives.
>>Daily claiming rewards from Rice Pot Training
​
| | | | |
| --- | --- | --- | --- |
| You can make an order: | 1. Via my site (with classic ordering form) | 2. Via Epicnpc PM (send me a message here) | 3. Via Discord: |
​
| | | | | | |
| --- | --- | --- | --- | --- | --- |
| Name | Price | Screens | Server | Legendary Characters | Legendary Weapons |
| 8_33 | 15$ Order here | via Discord | tog46 | x15 - Bong Bong Endorsi, Daniel Hatchid, Donghae Hatz, Emerald Ocean Yihwa Yeon, Green April Anaak x2, Hansung Yu, Jinsung Ha, Midnight Aurora Rachel, Sachi Faker x2, White, Xiaxia, Yihwa Yeon, Yuri Ha | x2 - Blue Rune Angelic Spear, Ancient Book of Origin |
| 9_24 | 15$ Order here | via Discord | tog43 | x15 - Cassano, Emerald Ocean Yihwa Yeon, Enryu, Hansung Yu, Hunter Rak, Khun Ran, Midnight Aurora Rachel, Sachi Faker x2, Urek Mazino, Verdi, White, White Heavenly Mirror Khun, Xiaxia, Yuri Ha | x2 - Kranos, Jahad Laveateinn |
| A_33 | 50$ Order here | via Discord | tog36 | x18 - [Ancient] Poe Bidau Gustang, Albelda, Beta, Cassano, Donghae Hatz x2, Emerald Ocean Yihwa Yeon, Green April Anaak, Hansung Yu, Hunter Rak x2, Hwaryun, Sachi Faker, Urek Mazino x2, Xiaxia, Yihwa Yeon, Yura Ha, Yuri Ha | x2 - Blue Rune Angelic Spear, Cosmis Pure Octopus |
| A_36 | 15$ Order here | via Discord | tog43 | x16 - Albelda, Enryu, Green April Anaak x3, Hansung Yu x2, Hunter Rak, Hwaryun, Khun Maschenny Jahad, Kranos Yuri Ha x2, Sachi Faker, Urek Mazino, White Heavenly Mirror Khun, Xiaxia, Yihwa Yeon, Yura Ha, Yuri Ha | x1 - Cassano's Left Arm |
Evan & Sachi Faker accounts​
| | | | | | |
| --- | --- | --- | --- | --- | --- |
| Name | Price | Screens | Server | Legendary Characters | Legendary Weapons |
| EVSA-15 | 40$ Order here | via Discord | tog46 | x20 - Albelda, Evan, Sachi Faker, Cassano x2, Emerald Ocean Yihwa Yeon, Enryu, Hansung Yu x2, Hunter Rak, Khun Maschenny Jahad, Reflejo, Verdi, Xiaxia, Yihwa Yeon, Yura Ha, Yuri Ha | |
| EVSA-17 | 30$ Order here | via Discord | tog47 | x13 - Evan, Sachi Faker x2, Beta, Daniel Hatchid x2, Donghae Hatz, Emerald Ocean Yihwa Yeon, Hansung Yu, Xiaxia x2, Yura Ha, Yuri Ha | x4 - Red Twin Blades, Guardian Bow, Red Rain, Invisible Inventory |
| EVSA-19 | 30$ Order here | via Discord | tog47 | | |
| EVSA-24 | 30$ Order here | via Discord | tog43 | x18 - Albelda, Evan , Sachi Faker, Bong Bong Endorsi, Cassano, Daniel Hatchid x2, Donghae Hatz, Emerald Ocean Yihwa Yeon, Hansung Yu, Khun Maschenny Jahad, Kranos Yuri Ha, Reflejo, White Heavenly Mirror Khun, Xiaxia, Yihwa Yeon, Yuri Ha x2 | x1 - FUG Wand |
| EVSA-25 | 40$ Order here | via Discord | tog43 | x22 - Albelda, Evan, Sachi Faker x2, Bong Bong Endorsi, Emerald Ocean Yihwa Yeon, Enryu, Hansung Yu x2, Kranos Yuri Ha x2, Reflejo, Urek Mazino x2, White Heavenly Mirror Khun, Xiaxia x, Yihwa Yeon, Yura Ha, Yuri Ha x2 | x5 - Cassano's Left Arm x2, Living Ignition Weapon_Proto Type, Guardian Bow, Unleashed Donghae |
| EVSA-26 | 30$ Order here | via Discord | tog39 | x17 - Albelda, Evan, Sachi Faker, Beta, Cassano, Enryu, Emerald Ocean Yihwa Yeon, Hansung Yu x2, Hunter Rak, Reflejo, White x2, Xiaxia, Yura Ha x2, Yuri Ha | x2 - Thorn, Fist of the Dragon and Tiger |
| EVSA-27 | 30$ Order here | via Discord | tog41 | x19 - Evan, Sachi Faker, Beta x2, Bong Bong Endorsi, Cassano x2, Emerald Ocean Yihwa Yeon, Enryu, Hansung Yu, Jinsung Ha x2, Kranos Yuri Ha, Midnight Aurora Rachel, Urek Mazino, Xiaxia, Yura Ha, Yuri Ha x2 | x1 - Mad Schoker |
| EVSA-28 | 40$ Order here | via Discord | tog42 | x20 - Evan, Albelda, Sachi Faker, Cassano, Emerald Ocean Yihwa Yeon x2, Enryu, Hansung Yu, Jinsung Ha x2, Khun Maschenny Jahad, Khun Ran x4, Reflejo, White Heavenly Mirror Khun, Xiaxia, Yura Ha, Yuri Ha | x3 - Jahad Laveateinn x2, FUG Wand |
| EVSA-29 | 30$ Order here | via Discord | tog43 | x17 - Evan, Sachi Faker, Beta, Donghae Hatz x2, Emerald Ocean Yihwa Yeon, Enryu, Hansung Yu x2, Hwaryun, Kranos Yuri Ha, Urek Mazino, Xiaxia x2, Yura Ha, Yuri Ha x2 | x2 - Bong Bong, Sword of Revengful Souls |
| EVSA-30 | 30$ Order here | via Discord | tog46 | x17 - Evan, Sachi Faker , Cassano, Daniel Hatchid, Emerald Ocean Yihwa Yeon, Enryu, Green April Anaak, Hansung Yu, Hunter Rak x2, Khun Ran, Midnight Aurora Rachel, Verdi, Xiaxia, Yihwa Yeon, Yura Ha, Yuri Ha | x1 - FUG Wand |
| EVSA-33 | 30$ Order here | via Discord | tog42 | x17 - Albelda, Evan, Sachi Faker x2, Donghae Hatz, Emerald Ocean Yihwa Yeon, Hansung Yu, Hunter Rak x2, Khun Ran, Verdi x2, Xiaxia, Yihwa Yeon, Yuri Ha x3 | x2 - Black March, Mazino Wing Tree |
| EVSA-34 | 40$ Order here | via Discord | tog43 | x23 - Albelda, Evan, Sachi Faker, Beta, Bong Bong Endorsi x2, Donghae Hatz, Emerald Ocean Yihwa Yeon, Hansung Yu, Hunter Rak x2, Khun Maschenny Jahad, Khun Ran, Reflejo, Urek Mazino, White Heavenly Mirror Khun, Xiaxia x2, Yihwa Yeon, Yura Ha, Yuri Ha x3 | x1 - Green April Transformed |
| EVSA-37 | 40$ Order here | via Discord | tog43 | x21 - Albelda, Evan, Sachi Faker x3, Beta, Bong Bong Endorsi, Cassano, Daniel Hatchid, Donghae Hatz, Emerald Ocean Yihwa Yeon, Hansung Yu, Hwaryun x3, Khun Ran x2, Xiaxia x2, Yuri Ha x2 | |
| EVSA-40 | 30$ Order here | via Discord | tog42 | x17 - Albelda, Evan, Sachi Faker x2, Bong Bong Endorsi, Cassano, Emerald Ocean Yihwa Yeon, Enryu, Hansung Yu, Hwaryun, Midnight Aurora Rachel, Xiaxia x2, Yihwa Yeon, Yura Ha, Yuri Ha | x5 - Cullinan Shinsu Sword, Thorn, Necromance, Blue Rune Angelic Spear, Fist of the Dragon Tiger |
| EVSA-41 | 30$ Order here | via Discord | tog42 | x19 - Albelda x2, Evan, Sachi Faker, Beta, Cassano, Donghae Hatz, Emerald Ocean Yihwa Yeon, Enryu, Green April Anaak, Hansung Yu x2, Hunter Rak, Kranos Yuri Ha, Verdi, Xiaxia, Yuri Ha x3 | |
| EVSA-42 | 30$ Order here | via Discord | tog43 | x18 - Albelda x2, Evan, Sachi Faker, Bong Bong Endorsi, Enryu, Hansung Yu x3, Khun Ran, White Heavenly Mirror Khun, Xiaxia x3, Yihwa Yeon x2, Yuri Ha x2 | x3 - Blue Rune Angelic Spear, Black March, Aqua Bong Bong |
| EVSA-44 | 40$ Order here | via Discord | tog43 | x23 - Albelda, Evan, Sachi Faker x3, Beta, Cassano x2, Emerald Ocean Yihwa Yeon, Enryu, Hansung Yu, Jinsung Ha, Kranos Yuri Ha, Midnight Aurora Rachel, Reflejo x2, Verdi x2, White, Xiaxia, Yura Ha, Yuri Ha x2 | x1 - Bong Bong |
| EVSA-45 | 30$ Order here | via Discord | tog38 | x15 - Albelda, Evan, Sachi Faker x3, Cassano x2, Donghae Hatz, Emerald Ocean Yihwa Yeon, Hansung Yu, Hwaryun, Jinsung Ha, Khun Ran, Reflejo, Xiaxia, Yura Ha, Yuri Ha x2 | |
| EVSA-48 | 40$ Order here | via Discord | tog43 | x19 - Albelda, Evan, Sachi Faker, Bong Bong Endorsi, Cassano, Daniel Hatchid x2, Enryu, Green April Anaak, Hansung Yu, Khun Maschenny Jahad, Khun Ran, Xiaxia x2, Yihwa Yeon x2, Yura Ha, Yuri Ha x2 | x3 - Mazino Wing Tree, Unleashed Thorn, thorn |
| EVSA-50 | 30$ Order here | via Discord | tog41 | x18 - Evan, Sachi Faker x2, Cassano, Daniel Hatchid, Emerald Ocean Yihwa Yeon x2, Green April Anaak, Hansung Yu, Hunter Rak, Hwaryun, Jinsung Ha, Kranos Yuri Ha, Midnight Aurora Rachel, Xiaxia, Yura Ha, Yuri Ha x2 | x1 - Kranos |
Legendary Character & Ignition Weapon Sets accounts​
| | | | | | |
| --- | --- | --- | --- | --- | --- |
| Name | Price | Screens | Server | Legendary Characters | Legendary Weapons |
| IW1-11 | 50$ Order here | via Discord | tog43 | x18 - Hwaryun, Kranos Yuri Ha, Reflejo, Emerald Ocean Yihwa Yeon, Enryu, Evan x2, Green April Anaak, Hansung Yu, Jinsung Ha x2, Khun Maschenny Jahad, Sachi Faker, Urek Mazino, Verdi, Xiaxia, Yura Ha, Yuri Ha | x4 - Red Twin Blades (Hwaryun Ignition Weapon), Dark Shinsu's Reaper (Reflejo Ignition Weapon), Kranos (Kranos Yuri Ha Ignition Weapon), Blue Lightning Nucles |
| IW1-14 | 50$ Order here | via Discord | tog41 | x15 - Midnight Aurora Rachel, Sachi Faker, Yuri Ha, Beta, Emerald Ocean Yihwa Yeon, Evan, Hansung Yu x2, Hunter Rak, Reflejo, White Heavenly Mirror Khun, Xiaxia x3, Yura Ha | x4 - Jellyfish Parasol (Midnight Aurora Rachel), Exploding Knuckle Blade (Yuri Ha Ignition Weapon), Crimson Rose x2 (Sachi Faker Ignition Weapon), Blue Lightning Nucleus |
| IW1-15 | 40$ Order here | via Discord | tog41 | x16 - Daniel Hatchid x2, Sachi Faker, Albelda, Beta, Cassano, Hansung Yu x2, Emerald Ocean Yihwa Yeon, Kranos Yuri Ha, Rachel Swallowed the Darkness x2, Xiaxia, Yura Ha, Yuri Ha x2 | x4 - Thorn, Necromance (Daniel Hatchid Ignition Weapon), Crimson Rose (Sachi Faker Ignition Weapon), Unleashed Donghae |
| IW1-16 | 50$ Order here | via Discord | tog42 | x18 - Albelda, Reflejo, Cassano, Daniel Hatchid, Emerald Ocean Yihwa Yeon, Enryu, Green April Anaak, Hansung Yu x2, Hunter Rak, Hwaryun, Sachi Faker, Verdi, Xiaxia x2, White Heavenly Mirror Khun, Yura Ha, Yuri Ha | x5 - Dark Shinsu's Reaper (Reflejo Ignition Weapon), Sword of Revengful Souls (Albelda Ignition Weapon), Living Ignition Weapon Proto Type, Frog Fisher, Cosmic Pure Octopus |
| IW1-20 | 50$ Order here | via Discord | tog36 | x19 - Albelda, Hansung Yu x3, Yuri Ha x2, Emerald Ocean Yihwa Yeon, Hwaryun x2, Jinsung Ha, Kranos Yuri Ha, Midnight Aurora Rachel, Reflejo x2, Sachi Faker, Urek Mazino, Xiaxia, Yihwa Yeon, Yura Ha | x5 - Hairpin of Shinsu Control (Hansung Yu Ignition Weapon), Explodin Knuckle Blade (Yuri Ha Ignition Weapon), Sword of Revengful Souls (Albelda Ignition Weapon), Cassano's Left Arm, Jahad Laevateinn, Magical Candy Cone |
| IW1-22 | 70$ Order here | via Discord | tog39 | x18 - [Ancient] Poe Bidau Gustang, Reflejo x2, Sachi Faker, Beta, Daniel Hatchid, Emerald Ocean Yihwa Yeon, Evan, Hansung Yu x2, Kranos Yuri Ha, Urek Mazino x2, Verdi, Xiaxia x2, Yura Ha,Yuri Ha | x5 - Dark Shinsu's Reaper (Reflejo Ignition Weapon), Crimson Rose x2 (Sachi Faker Ignition Weapon), Blue Rune Angelic Spear x2 |
| IW1-23 | 40$ Order here | via Discord | tog39 | x18 - Jinsung Ha, Albelda, Cassano x2, Enryu, Emerald Ocean Yihwa Yeon, Evan, Green April Anaak x2, Hansung Yu, Sachi Faker x2, Xiaxia, Yihwa Yeon, Yuri Ha x2 | x2 - Fist of the Dragon and Tiger x2 (Jinsung Ha Ignition Weapon) |
| IW1-24 | 40$ Order here | via Discord | tog47 | x17 - Evan, Sachi Faker x2, Bong Bong Endorsi, Cassano, Daniel Hatchid, Green April Anaak, Hansung Yu, Hwaryun, Khun Ran, Khun Ran, Kranos Yuri Ha, Rachel Swallowed the Darkness, Verdi, Xiaxia, Yura Ha x2 | x4 - Guardian Bow, Frog Fisher (Evan Ignition Weapon), Crimson Rose (Sachi Faker), Ancient Book of Origin |
| IW1-25 | 50$ Order here | via Discord | tog41 | x15 - Sachi Faker, Yura Ha x2, Yuri Ha, Cassano, Evan, Hansung Yu, Kranos Yuri Ha, Rachel Swallowed the Darkness, Reflejo x3, Verdi, Xiaxia | x5 - Unleashed Thorn, Exploding Knuckle Blade (Yuri Ha Ignition Weapon), Top Star's MIC x2 (Yura Ha Ignition Weapon), Crimson Rose (Sachi Faker Ignition Weapon) |
| IW1-26 | 70$ Order here | via Discord | tog46 | x19 - Rachel Swallowed the Darkness, Albelda, Hunter Rak x2, Yihwa Yeon, Yuri Ha, Bong Bong Endorsi, Cassano x2, Enryu, Hansung Yu, Hwaryun, Sachi Faker, Urek Mazino, White Heavanly Mirror Khun x2, Xiaxia x2, Yura Ha | x6 - The Lighthouse of Abyss (Ignition Weapon Rachel Swallowed the Darkness), Hairpin of Noble Power (Yihwa Yeon Ignition Weapon), Exploding Knuckle Blade (Yuri Ha Ignition Weapon), Mad Shocker (Hunter Rak Ignition Weapon), Sword of Revengful Souls (Albelda Ignition Weapon), Iron Armor's Red Heart |
| IW1-28 | 40$ Order here | via Discord | tog40 | x19 - Reflejo, Bong Bong Endorsi x2, Cassano, Daniel Hatchid, Enryu, Green April Anaak, Hansung Yu, Rachel Swallowed the Darkness, Sachi Faker x2, Urek Mazino, Verdi, White Heavenly Mirror Khun, Xiaxia, Yihwa Yeon, Yura Ha, Yuri Ha x2 | x2 - Dark Shinsu's Reaper (Reflejo Ignition Weapon), Blue Rune Angelic Spear |
| IW1-29 | 50$ Order here | via Discord | tog40 | x20 - Rachel Swallowed the Darkness, Albelda, Bong Bong Endorsi, Hansung Yu, Cassano x3, Evan x2, Green April Anaak, Karaka, Reflejo, Reflejo, Sachi Faker, Verdi, Xiaxia x2, Yihwa Yeon, Yuri Ha x2 | x5 - Hairpin Shinsu Control (Hansung Yu Ignition Weapon), Bong Bong (Bong Bong Endorsi Ignition Weapon), Sword of Revengful Souls (Albelda Ignition Weapon), The Lighthouse of Abyss (Rachel Swallowed the Darkness Ignition Weapon), Black Rabbit Water Gun |
| IW1-30 | 40$ Order here | via Discord | tog43 | x17 - Xiaxia, Albelda, Cassano x2, Enryu, Evan, Green April Anaak, Hansung Yu, Hunter Rak, Jinsung Ha, Rachel Swallowed the Darkness , Sachi Faker x2, Yihwa Yeon x2, Yura Ha, Yuri Ha | x3 - Black Rabbit Bomb (Xiaxia Ignition Weapon), Cullinan Shinsu Sword, Fist of the Dragon and Tiger |
| IW1-31 | 40$ Order here | via Discord | tog46 | x16 - Hwaryun, Albelda, Beta, Cassano, Enryu, Evan, Hansung Yu, Rachel Swallowed the Darkness, Sachi Faker x3, Verdi, Xiaxia, Yura Ha, Yuri Ha | x5 - Thorn, Mad Schoker, Fist of the Dragon and Tiger, Red Twin Blades (Hwaryun Ignition Weapon), Black Rabbit Water Gun |
| IW1-32 | 40$ Order here | via Discord | tog43 | x15 - Daniel Hatchid, Hansung Yu x2, Beta x2, Evan x2, Jinsung Ha, Khun Ran, Rachel Swallowed the Darkness, Sachi Faker x2, Verdi, Xiaxia, Yura Ha, Yuri Ha | x2 - Hairpin of Shinsu Control (Hansung Yu Ignition Weapon), Necromance (Daniel Hatchid Ignition Weapon) |
| IW1-33 | 50$ Order here | via Discord | tog39 | x16 - Enryu, Evan, Yura Ha, Beta, Donghae Hatz, Hansung Yu, Hwaryun , Sachi Faker, Verdi, White Heavenly Mirror Khun, Xiaxia x3, Yihwa Yeon, Yuri Ha x2 | x3 - Top Star's MIC (Yura Ha Ignition Weapon), Frog Fisher (Evan Ignition Weapon), Red Rain (Enryu Ignition Weapon) |
| IW1-34 | 40$ Order here | via Discord | tog46 | x19 - Yura Ha x2, Albelda, Bong Bong Endorsi, Daniel Hatchid, Evan x2, Hansung Yu, Hwaryun, Khun Ran x2, Rachel Swallowed the Darkness, Sachi Faker x3, Urek Mazin, Xiaxia x2, Yuri Ha | x1 - Top Star's MIC (Yura Ha Ignition Weapon) |
| IW1-35 | 40$ Order here | via Discord | tog46 | x11 - Xiaxia, Daniel Hatchid, Enryu, Hansung Yu x2, Reflejo, Sachi Faker, Verdi, White, White Heavenly Mirror Khun, Yura Ha | x4 - Bong Bong, Fist of the Dragon and Tiger, Black Rabbit Bomb (Xiaxia Ignition Weapon), Mad Shocker |
| IW1-36 | 40$ Order here | via Discord | tog41 | x11 - Sachi Faker x2, Albelda, Enryu, Green April Anaak, Hansung Yu, Khun Ran, Reflejo, Xiaxia, Yuri Ha x2 | x3 - Crimson Rose (Sachi Faker Ignition Weapon), Frog Fisher, Cosmic Pure Octopus |
| IW1-37 | 40$ Order here | via Discord | tog43 | x13 - Yuri Ha x2, Albelda, Enryu, Hansung Yu x2, Jinsung Ha, Khun Ran, Reflejo, Sachi Faker, Xiaxia x2, Yura Ha | x3 - Mazino Wing Tree, Exploding Knuckle Blade (Yuri Ha Ignition Weapon), Magical Candy Cane |
| IW1-38 | 40$ Order here | via Discord | tog43 | x11 - Yuri Ha x2, Donghae Hatz, Enryu, Evan, Hansung Yu, Sachi Faker, Xiaxia x3, Yura Ha | x4 - FUG Wand, Necromance, Exploding Knuckle Blade (Yuri Ha Ignition Weapon), Comsic Pure Octopus |
| IW1-39 | 40$ Order here | via Discord | tog46 | x17 - Yuri Ha x3, Bong Bong Endorsi x2, Donghae Hatz, Enryu, Evan, Hansung Yu x2, Hunter Rak x2, Sachi Faker x2, Xiaxia x2, Yura Ha | x2 - Mad Schoker, Exploding Knuckle Blade (Yuri Ha Ignition Weapon) |
| IW1-40 | 40$ Order here | via Discord | tog43 | x15 - Cassano x2, Beta, Daniel Hatchid, Enryu, Evan, Green April Anaak, Hansung Yu x2, Reflejo, Sachi Faker, Xiaxia, Yihwa Yeon, Yura Ha, Yuri Ha | x1 - Cassano's Left Arm (Cassano Ignition Weapon) |
| IW1-41 | 40$ Order here | via Discord | tog42 | x15 - Yihwa Yeon, Albelda, Beta, Cassano, Daniel Hatchid, Enryu, Evan, Hansung Yu x2, Hunter Rak, Jinsung Ha, Sachi Faker, Verdi, Xiaxia, Yuri Ha | x2 - Blue Rune Angelic Spear, Hairpin of Noble Power (Yihwa Yeon Ignition Weapon) |
| IW1-42 | 50$ Order here | via Discord | tog42 | x14 - Albelda, Yuri Ha, Beta, Daniel Hatchid, Enryu x2, Evan, Hansung Yu, Khun Ran, Reflejo, Sachi Faker, Verdi, Xiaxia, Yura Ha | x3 - Exploding Knuckle Blade (Yuri Ha Ignition Weapon), Sword of Revengful Souls (Albelda Ignition Weapon), Unleashed Donghae |
| IW1-43 | 40$ Order here | via Discord | tog39 | x14 - Hwaryun x2, Sachi Faker x2, Enryu, Evan x2, Hansung Yu x2, Xiaxia, Yihwa Yeon x2, Yura Ha, Yuri Ha | x3 - Sword of Revengeful Souls, Red Twin Blades (Hwaryn Ignition Weapon), Crimson Rose (Sachi Faker Ignition Weapon) |
| IW1-44 | 50$ Order here | via Discord | tog42 | x12 - Albelda, Xiaxia , Beta, Enryu, Evan x2, Hansung Yu, Khun Ran, Sachi Faker x2, Yura Ha, Yuri Ha | x4 - Black Rabbit Bomb x2 (Xiaxia Ignition Weapon), Sword of Revengful Souls (Albelda Ignition Weapon), Mad Shocker |
| IW1-45 | 40$ Order here | via Discord | tog46 | x14 - Hansung Yu, Sachi Faker, Enryu, Evan, Green April Anaak x3, Hunter Rak x2, Kranos Yuri Ha, Reflejo, Xiaxia x2, Yura Ha | x6 - Hairpin of Shinsu Control (Hansung Yu Ignition Weapon), Crimson Rose (Sachi Faker Ignition Weapon), Mad Shocker, Blue Rune Angelic Spear, Red Twin Blades, Thorn |
| IW1-46 | 40$ Order here | via Discord | tog43 | x17 - Hansung Yu x2, Albelda x2, Daniel Hatchid x3, Enryu, Evan, Green April Anaak, Hunter Rak, Kranos Yuri Ha, Reflejo, Sachi Faker, Verdi, Xiaxia, Yuri Ha | x2- Hairpin of Shinsu Control (Hansung Yu Ignition Weapon) , Unleashed Donghae |
| IW1-47 | 40$ Order here | via Discord | tog43 | x16 - Hansung Yu, Albelda x2, Daniel Hatchid x3, Enryu, Green April Anaak x2, Hunter Rak, Kranos Yuri Ha, Reflejo, Sachi Faker, Xiaxia, Yihwa Yeon, Yuri Ha | x2 - Hairpin of Shinsu Control (Hansung Yu Ignition Weapon) , Magical Candy Cane |
| IW1-48 | 40$ Order here | via Discord | tog43 | x15 - Evan, Hansung Yu, Albelda, Cassano x2, Daniel Hatchid, Donghae Hatz, Enryu, Jinsung Ha, Sachi Faker, Verdi, Xiaxia, Yihwa Yeon, Yura Ha, Yuri Ha | x4 - Thorn, Hairpin of Shinsu Control (Hansung Yu Ignition Weapon), Frog Fisher (Evan Ignition Weapon), Living Ignition Weapon_Proto Type |
| IW1-49 | 50$ Order here | via Discord | tog39 | x19 - Donghae Hatz, Enryu, Urek Mazino, Albelda x2, Cassano, Daniel Hatchid, Evan, Hansung Yu, Hwaryun x3, Jinsing Ha, Sachi Faker x2, Xiaxia, Yihwa Yeon, Yuri Ha x2 | x5 - Blue Lightning Nucleus, Mazino Wing Tree (Urek Mazino Ignition Weapon), Unleashed Donghae (Donghae Hatz Ignition Weapon), Red Rain (Enryu Ignition Weapon), Ancient Book of Origin |
| IW1-50 | 40$ Order here | via Discord | tog41 | x14 - Sachi Faker, Albelda, Beta, Enryu, Evan, Green April Anaak, Hansung Yu, Hunter Rak, Kranos Yuri Ha, Verdi, Xiaxia x2, Yuri Ha x2 | x3 - Guardian Bow, Crimson Rose (Sachi Faker Ignition Weapon), Mazino Wing Tree |
| IW1-51 | 40$ Order here | via Discord | tog42 | x13 - Evan , Albelda, Beta, Cassano, Enryu, Hansung Yu, Khun Ran, Sachi Faker, Urek Mazino, Verdi x2, Xiaxia, Yuri Ha | x3 - Necromance, Frog Fisher (Evan Ignition Weapon) , Dark Shinsu's Reaper |
| IW1-52 | 40$ Order here | via Discord | tog41 | x17 - White Heavenly Mirror , Albelda, Beta, Bong Bong Endorsi, Cassano, Daniel Hatchid x2, Enryu, Evan, Green April Anaak, Hansung Yu, Hwaryun, Sachi Faker, Urek Mazino, Xiaxia, Yuri Ha, Yuri Ha | x3 - Hairpin of Noble Power, Guardian Bow, White Heavenly Mirror (White Heavenly Mirror Khun) |
| IW1-53 | 40$ Order here | via Discord | tog43 | x20 - Urek Mazino , Evan, Albelda x3, Beta, Cassano, Daniel Hatchid, Donghae Hatz, Enryu, Hansung Yu, Hunter Rak, Hwaryun x2, Jinsung Ha, Khun Ran, Sachi Faker , Xiaxia x2, Yura Ha, Yuri Ha | x2 - Green April Transformed, Mazino Wing Tree (Urek Mazino Ignition Weapon) |
| IW1-54 | 40$ Order here | via Discord | tog43 | x17 - Evan, Sachi Faker, Albelda, Cassano, Enryu, Hansung Yu x2, Hunter Rak x3, Hwaryun, Urek Mazino, Verdi, Xiaxia x2, Yura Ha, Yuri Ha | x2 - Frog Fisher (Evan Ignition Weapon), Crimson Rose (Sachi Faker Ignition Weapon) |
| IW1-55 | 40$ Order here | via Discord | tog43 | x18 - Evan , Albelda x2, Enryu, Hansung Yu, Hunter Rak, Hwaryun, Jinsung Ha, Khun Ran x4, Kranos Yuri Ha, Sachi Faker, White Candy Khun, Xiaxia, Yura Ha, Yuri Ha | x3 - Cassano's Left Arm, Green April Transformed, Frog Fisher (Evan Ignition Weapon) |
| IW1-56 | 40$ Order here | via Discord | tog43 | x16 - Evan , White Heavenly Mirror Khun, Albelda, Bong Bong Endorsi, Cassano, Daniel Hatchid, Donghae Hatz, Green April Anaak x2, Hansung Yu, Khun Ran, Sachi Faker x2, Xiaxia x2, Yuri Ha | x2 - Frog Fisher (Evan Ignition Weapon), White Heavenly Mirror (White Heavenly Mirror Khun Ignition Weapon) |
| IW1-57 | 40$ Order here | via Discord | tog38 | x18 - Evan , Albelda, Beta, Cassano, Daniel Hatchid x2, Enryu, Hansung Yu x2, Jinsung Ha x2, Sachi Faker, Urek Mazino, Xiaxia x2, Yihwa Yeon, Yuri Ha x2 | x1 - Frog Fisher (Evan Ignition Weapon) |
| IW1-58 | 40$ Order here | via Discord | tog41 | x17 - Donghae Hatz, Urek Mazino, Albelda, Enryu, Evan, Hansung Yu x3, Khun Ran, Reflejo, Sachi Faker, Verdi, Xiaxia x2, Yihwa Yeon, Yura Ha, Yuri Ha | x2 - Mazino Wing Tree (Urek Mazino Ignition Weapon), Unleashed Donghae (Donghae Hatz Ignition Weapon) |
| IW1-59 | 40$ Order here | via Discord | tog40 | x15 - Albelda x2, Beta x2, Bong Bong Endorsi, Enryu, Evan, Hansung Yu, Hwaryun, Sachi Faker, Xiaxia x2, Yura Ha, Yuri Ha x2 | x2 - Thorn, Sword of Revengful Souls (Albelda Ignition Weapon) |
| IW1-60 | 40$ Order here | via Discord | tog38 | x14 - Yihwa Yeon, Albelda, Beta, Evan, Hansung Yu, Sachi Faker, Xiaxia x3, Yuri Ha x4, Enryu | x3 - Hairpin of Noble Power (Yihwa Yeon Ignition Weapon), Mad Shocker, Unleashed Thorn |
| IW1-61 | 40$ Order here | via Discord | tog46 | x18 - Enryu, Evan x2, Albelda, Bong Bong Endorsi, Cassano, Green April Anaak x2, Hansung Yu x2, Hwaryun, Sachi Faker, Verdi, Xiaxia, Yihwa Yeon x2, Yura Ha, Yuri Ha | x4 - Black March, Frog Fisher (Evan Ignition Weapon), Red Rain (Enryu Ignition Weapon), Necromance |
| IW1-62 | 40$ Order here | via Discord | tog43 | x16 - Evan x2, Cassano, Donghae Hatz, Enryu, Hansung Yu, Hunter Rak, Hwaryun, Kranos Yuri Ha, Reflejo, Sachi Faker x2, White Heavenly Mirror Khun, Xiaxia, Yuri Ha x2 | x2 - Black March, Frog Fisher (Evan Ignition Weapon) |
| IW1-63 | 40$ Order here | via Discord | tog41 | x16 - Evan, Albelda x2, Beta, Daniel Hatchid, Donghae Hatz, Enryu, Green April Anaak x2, Hansung Yu, Hwaryun, Sachi Faker x2, Xiaxia x2, Yuri Ha | x3 - White Heavenly Mirror, FUG Wand, Frog Fisher (Evan Ignition Weapon) |
| IW1-65 | 40$ Order here | via Discord | tog41 | x12 - Hunter Rak, Albelda, Evan, Sachi Faker, Daniel Hatchid, Enryu, Hansung Yu x2, Khun Ran, Xiaxia, Yihwa Yeon, Yuri Ha | x2 - Green April Transformed, Mad Schoker (Hunter Rak Ignition Weapon) |
| IW1-66 | 40$ Order here | via Discord | tog43 | x15 - Evan x2, Enryu, Hansung Yu, Hwaryun, Jinsung Ha, Kranos Yuri Ha, Sachi Faker x2, White Heavenly Mirror Khun x2, Xiaxia x2, Yuri Ha x2 | x1 - Frog Fisher (Evan Ignition Weapon) |
| IW1-67 | 40$ Order here | via Discord | tog46 | x10 - Urek Mazino, Albelda, Cassano, Evan, Hansung Yu, Sachi Faker x2, Xiaxia, Yura Ha, Yuri Ha | x4 - Blue Rune Angelic Spear, Red Twin Blades, Unleashed Thorn, Mazino Wing Tree (Urek Mazino Ignition Weapon) |
| IW1-68 | 40$ Order here | via Discord | tog40 | x18 - Enryu, Bong Bong Endorsi, Cassano x2, Donghae Hatz, Evan, Green April Anaak, Hansung Yu, Hwaryun, Reflejo, Sachi Faker, White, Xiaxia x2, Yihwa Yeon, Yura Ha, Yuri Ha x2 | x1 - Red Rain (Enryu Ignition Weapon) |
| IW1-69 | 50$ Order here | via Discord | tog39 | x19 - [Ancient] Poe Bidau Gustang, Enryu x2, Cassano, Daniel Hatchid, Evan, Hansung Yu x2, Khun Ran x2, Kranos Yuri Ha, Sachi Faker x2, Verdi x2, Xiaxia x2, Yura Ha, Yuri Ha | x2 - Guardian Bow, Red Rain (Enryu Ignition Weapon) |
| IW1-70 | 40$ Order here | via Discord | tog43 | x17 - Hwaryun, Albelda Yuri Ha, Enryu, Evan x2, Hansung Yu x2, Jinsung Ha, Kranos Yuri Ha, Sachi Faker x2, Urek Mazino, Verdi x3, Xiaxia | x2 - Thorn, Red Twin Blades (Hwaryun Ignition Weapon) |
| IW1-71 | 40$ Order here | via Discord | tog48 | x14 - Albelda x2, Evan, Hansung Yu x3, Jinsung Ha, Reflejo, Sachi Faker, Urek Mazino, Verdi, White, Xiaxia, Yuri Ha | x4 - Thorn, Green April Transformed, Sword of Revengful Souls (Albelda Ignition Weapon), Cassano's Left Arm |
| IW1-72 | 40$ Order here | via Discord | tog43 | x15 - Midnight Aurora Rachel, Beta, Emerald Ocean Yihwa Yeon, Enryu, Hansung Yu, Hunter Rak, Khun Ran x2, Reflejo, Sachi Faker, Verdi, White x2, Xiaxia, Yuri Ha | x6 - Jellyfish Parasol (Midnight Aurora Rachel), Hairpin of Noble Power x2, Black March, Green April Transformed, Sword of Revengful Souls |
| IW1-73 | 50$ Order here | via Discord | tog43 | x19 - Green April Anaak, Karaka, Bong Bon Endorsi, Emerald Ocean Yihwa Yeon, Enryu, Hansung Yu x3, Kranos Yuri Ha, Sachi Faker, White x2, Xiaxia x2, Yura Ha x2, Yuri Ha x3 | x4 - Iron Armor's Red Heart (Karaka Ignition Weapon), Green April Transformed (Green April Anaak Ignition Weapon), Mad Shocker, FUG Wand |
| IW1-74 | 40$ Order here | via Discord | tog43 | x18 - Yuri Ha, Albelda, Daniel Hatchid, Emerald Ocean Yihwa Yeon, Evan, Hansung Yu x2, Hunter Rak x2, Hwaryun, Jinsung Ha, Midnight Aurora Rachel, Reflejo, Sachi Faker, Xiaxia, Yihwa Yeon, Yura Ha x2 | x3 - Exploding Knuckle Blade (Yuri Ha Ignition Weapon), Casano's Left Arm, White Heavenly Mirror |
| IW1-75 | 40$ Order here | via Discord | tog43 | x19 - Daniel Hatchid, Albelda, Bong Bong Endorsi, Emerald Ocean Yihwa Yeon, Evan, Donghae Hatz, Enryu, Hansung Yu x3, Hwaryun, Sachi Faker, Verdi, White, Xiaxia, Yihwa Yeon, Yura Ha, Yuri Ha | x3 - Necromance (Daniel Hatchid Ignition Weapon), Black March, Ancient Book of Origin |
| IW1-76 | 50$ Order here | via Discord | tog42 | x17 - Emerald Ocean Yihwa Yeon, Enryu, Midnight Aurora Rachel, Albelda, Evan, Hansung Yu x3, Hunter Rak, Khun Ran, Sachi Faker x2, Urek Mazino, Xiaxia x2, Yura Ha, Yuri Ha | x6 - Sparkling Beach Floppy Hat (Emerald Ocean Yihwa Yeon Ignition Weapon), Red Rain (Enryu Ignition Weapon) , Jellyfish Parasol (Midnight Aurora Rachel Ignition Weapon), FUG Wand, Black March |
| IW1-77 | 40$ Order here | via Discord | tog44 | x17 - Hwaryun, Beta, Donghae Hatz, Emerald Ocean Yihwa Yeon, Enryu, Evan, Hansung Yu x3, Hunter Rak, Jinsung Ha, Midnight Aurora Rachel, Sachi Faker, Xiaxia x2, Yuri Ha x2 | x3 - Red Twin Blades (Hwaryun Ignition Weapon), Cosmic Pure Octopus, Blue Lightning Nucles |
| IW1-78 | 40$ Order here | via Discord | tog41 | x20 - Evan, Albelda, Beta x3, Bong Bong Endorsi x2, Elaine, Emerald Ocean Yihwa Yeon, Enryu, Green April Anaak, Hansung Yu x2, Hwaryun, Khun Maschenny Jahad, Reflejo, Sachi Faker x2, Xiaxia x2, Yuri Ha | x1 - Frog Fisher (Evan Ignition Weapon) |
| IW1-79 | 40$ Order here | via Discord | tog47 | x17 - Yihwa Yeon, Beta, Cassano, Emerald Ocean Yihwa Yeon x2, Evan x2, Hansung Yu, Kranos Yuri Ha, Midnight Aurora Rachel, Sachi Faker, Verdi x2, Xiaxia, Yura Ha, Yuri Ha x2 | x1 - Hairpin of Noble Power (Yihwa Yeon Ignition Weapon) |
| IW1-79 | 40$ Order here | via Discord | tog39 | x19 - Xiaxia, Albelda, Cassano, Emerald Ocean Yihwa Yeon, Evan, Green April Anaak, Hansung Yu, Hunter Rak, Hwaryun, Khun Ran, Midnight Aurora Rachel, Sachi Faker x3, Urek Mazino, Verdi, Yihwa Yeon, Yura Ha, Yuri Ha | x1 - Black Rabbit Bomb (Xiaxia Ignition Weapon) |
___________________
Sold:
#1. x2 Sachi Faker, Evan - (21.02.23)
#2. x2 Evan, Beta | x1W - Red Twin Blades - (22.02.23)
#3. x1 Yihwa Yeon - (25.02.23)
#4. x2 Yuri Ha, Evan - (07.03.23)
#5. x4 Yuri Ha, Yihwa Yeon, Cassano, White Heavenly Mirror Khun | x1W Black March - (10.03.23)
#6. x2 Yuri Ha, Evan | x2W Hairpin of Noble Power, Mad Shocker - (10.03.23)
#7. x5 Yuri Ha, Yihwa Yeon, Verdi, Sachi Faker, Hwaryun - (17.03.23)
#8. x5 Yuri Ha x2, Hunter Rak, Urek Mazino, Jinsung Ha |x1W Exploiding Knuckle Blade (Yuri Ha) - (22.03.23)
#9. x8 Yuri Ha x2, Yura Ha, Sachi Faker, Cassano , Reflejo, Beta, Hansung Yu - (01.04.23) (1000nd sold account!)
#10. x11 Yuri Ha x2, Yura Ha, Sachi Faker, Urek Mazino x2, Hwaryun, Khun Ran x2, Daniel Hatchid, Xiaxia - (13.04.23)
#11. x8 Sachi Faker x2, Urek Mazino x2, White Heavenly Mirror Khun, Cassano, Xiaxia, Green April Anaak | x1W White Heavenly Mirror (White Heavenly Mirrir Khun Ignition Weapon) - 16.04.23
#12. x8 - Albelda, Yuri Ha, Sachi Faker x2, Yihwa Yeon, Green April Anaak, Hunter Rak, Xiaxia, x3 - Crimson Rose (Sachi Faker Ignition Weapon), Exploding Knuckle Blade (Yuri Ha Ignition Weapon), White Heavenly Mirror - (16.05.23)
#13. x10 - Albelda, Yuri Ha, Yura Ha, Sachi Faker, White Heavenly Mirror Khun, White, Xiaxia, Urek Mazino, Beta, Hansung Yu - (24.05.23)
#14. x13 - Albelda x2, Yuri Ha, Sachi Faker, Xiaxia x4, Hansung Yu x2, Khun Ran, Green April Anaak, Kranos Yuri Ha - (06.06.23)
#15. x11 - Sachi Faker, Bong Bong Endorsi, Urek Mazino, Verdi, Xiaxia, Daniel Hatchid, White, Urek Mazino, Green April Anaak, Hansung Yu, Kranos Yuri Ha, White Candy Khun - (06.06.23)
#16. x10 - Albelda, Yuri Ha, Evan, Sachi Faker, Urek Mazino, Reflejo, Bong Bong Endorsi, Xiaxia, Hansung Yu, Kranos Yuri Ha - (13.06.23)
#17. x17 - Enryu, Sachi Faker, Hwaryun x3, Bong Bong Endorsi, Cassano, Evan, Green April Anaak, Hansung Yu x3, White Heavenly Mirror Khun, Xiaxia x2, Yura Ha, Yuri Ha (28.06.23)
#18. x13 - Albelda, Beta, Daniel Hatchid, Donghae Hatz, Hansung Yu x2, Hunter Rak, Hwaryun, Sachi Faker, White, Xiaxia, Yuri Ha x2 (02.07.23)
#19. x14 - Albelda, Bong Bong Endorsi, Enryu, Green April Anaak, Hansung Yu x2, Sachi Faker x3, Urek Mazino, Xiaxia, Yura Ha, Yuri Ha x2 (03.07.23)
#20. x17 - Albelda x3, Evan, Sachi Faker, Daniel Hatchid, Donghae Hatz, Hansung Yu x2, Hunter Rak, Verdi, White, Xiaxia x2, Yura Ha x2, Yuri Ha (04.07.23)
#21. x20 - Albelda, Yihwa Yeon, Cassano x3, Daniel Hatchid, Enryu, Green April Anaak x2, Hansung Yu x2, Jinsung Ha, Khun Ran, Sachi Faker x2, White, Xiaxia, Yura Ha x2, Yuri Ha (05.07.23)
#22. x20 - Albelda, Evan x2, Sachi Faker x3, Daniel Hatchid, Donghae Hatz, Enryu, Hansung Yu, Hwaryun, Jinsung Ha, Verdi, Xiaxia x3, Yura Ha x2, Yuri Ha x2 (07.07.23)
#23. x15 - Albelda, Enryu, Xiaxia x2, Green April Anaak, Hansung Yu, Khun Ran, Sachi Faker, Urek Mazino, Verdi x2, White, Yura Ha x2, Yuri Ha (10.07.23)
#24. x15 - Green April Anaak, Yuri Ha, Albelda, Cassano, Enryu, Hansung Yu x2, Hunter Rak, Khun Ran, Reflejo, Sachi Faker, Urek Mazino, Xiaxia, Yihwa Yeon, Yura Ha (17.07.23)
#25. x13 - Albelda, Beta, Donghae Hatz, Emerald Ocean Yihwa Yeon, Green April Anaak, Hansung Yu x2, Sachi Faker x2, Urek Mazino, Xiaxia, Yura Ha, Yuri Ha (09.08.23)
#26. Account A30 (16.08.23)
#27. Account IW1-19 (20.08.23)
#28. Account A18 (25.08.23)
#29. Account EVSA20 (26.08.23)
#30. Account 8_32 (02.09.23)
#31. Account IW1-64 (20.09.23)
All my threads with starter accounts: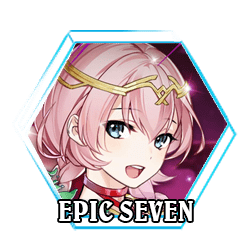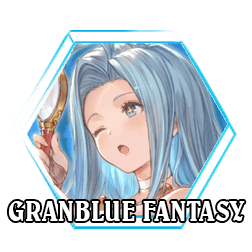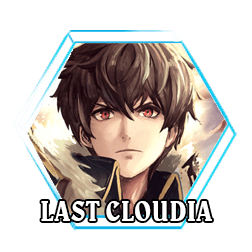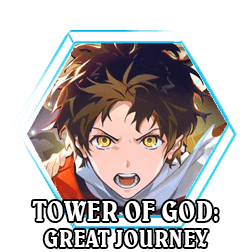 Segnaless Store
​
Last edited: