Dispute Against

Thurg1999
----------------------------------------------------------------------------------------
Information
######################
Purchase Date:4/4/2021
Date the problem begain:4/4/2021
Method of Contact Used (chat progam):discord
Instant Messenger username of the person you're accusing: PUMPY#3953
Your Instant Messenger ID:kuz
Other information: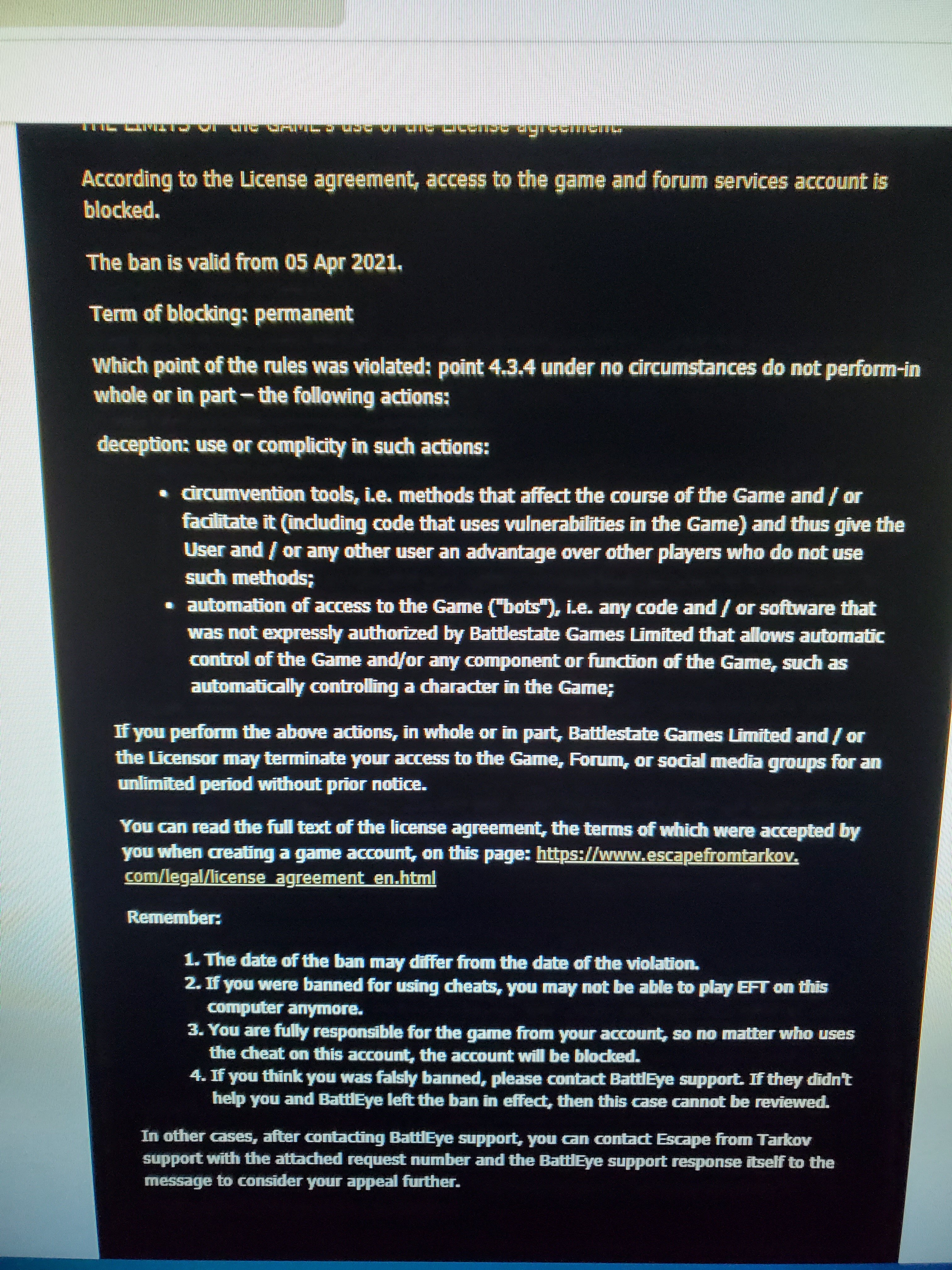 DISPUTE Information
######################
Link of transaction thread (URL, Epicnpc thread):
https://www.epicnpc.com/threads/eft...et-52lvl-max-hideout-12-9-patch-£150.1906900/
Approximate value of property: $160 USD
Was Trade Guardian used?yes
If yes, what is the Trade Guardian ID?37251
What is the dispute about?I got banned after logging in and falling asleep just hour later after buying the account. It says there was a 3rd party software used, so I'm assuming the seller had hacked on the account and wanted to sell it before It got banned. Then I messaged the seller about the issue last night and no response since.
Other details / notes: I have discord screen shots below
Proof
######################
You
MUST
provide proof or your claim will not be valid!
Chat Log Screenshots (make sure username is visible, not display username):
Payment Screenshots (make sure the accused email is visible):
Other proof:
The screenshots are below
Account Recalls
######################
Most account recalls have little proof. To get more evidence, please open a support ticket to attempt to recover the account BEFORE opening a dispute thread.
Did the seller say he's the original owner? (provide proof) he said he provided the og email
What account information did the seller provide you at the time of sale? (ID, SQA, etc) email access to Gmail and game email
How long did you have the account before it was recalled? 10ish hours
If you have a support ticket about this recall, please post screenshots of it.
(you can use the HIDE tag so the images are not publicly available to everyone)
-------------------------------------------------------------------------------------------------------
If you are not involved, please do not post in the thread.