EpicNPC Verified
Verified Upgrade
Members who have verified their identity with us.
EpicMember Upgrade
Upgraded member.
My Other Services
Royals Mesos & Royals Accounts & Royals Bot & Vote Accounts
Legends Mesos & Legends Accounts
Saga Mesos & Accounts

-

Eloboostarena#6592
Saga Mesos is currently

in stock

!
75$ per bil via PayPal
70$ per bil via Crypto

I have been selling services related to MapleStory since January 2016.


All accounts available have been purchased as a bulk in 2018 and are inactive for a long period of time.
After purchase, buyer is responsible for whatever happens to the account.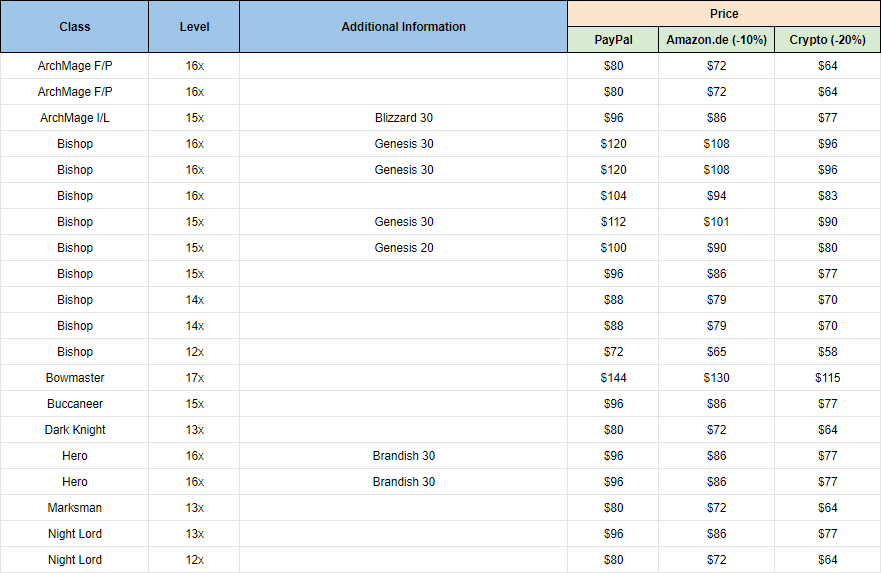 Discord - Eloboostarena#6592
​
Last edited: