7 Years in Business 1950+ Reviews MMOprovider.com
Trusted Upgrade
Trusted. Verified member, 50+ positive feedback and member for over 1 year.
Verified Upgrade
Members who have verified their identity with us.
Professional Seller
Large seller, normally with their own website or business.
EpicMember Upgrade
Upgraded member.
Rating: 100%
Member Since April 15, 2015
Total Feedback: 509
Unique Feedback: 448
Information for Buyers
Want to have a closer look at our other 110+ WoW TBC Classic Accounts?
Each time you purchase an account you can also claim 500 gold for FREE!
Did you know about our account store program? ask us for more information
Our accounts come with a Lifetime Warranty! Please check our Refund Policy for a detailed description
Payment Methods:
- PayPal
- Debit/Creditcards (through guest checkout on PayPal)
- Over 8 different banking options
- Cryptocurrencies
Prices are negotiable, contact us for more information!
No account verification process, you can check out right away through our guest checkout feature
OUT NOW! Use Coupon HIGHFIVE for a 5% Discount
Okay, I'm interested in your services, what's next?
Feel free to view our banner below, we support ALL WoW servers and games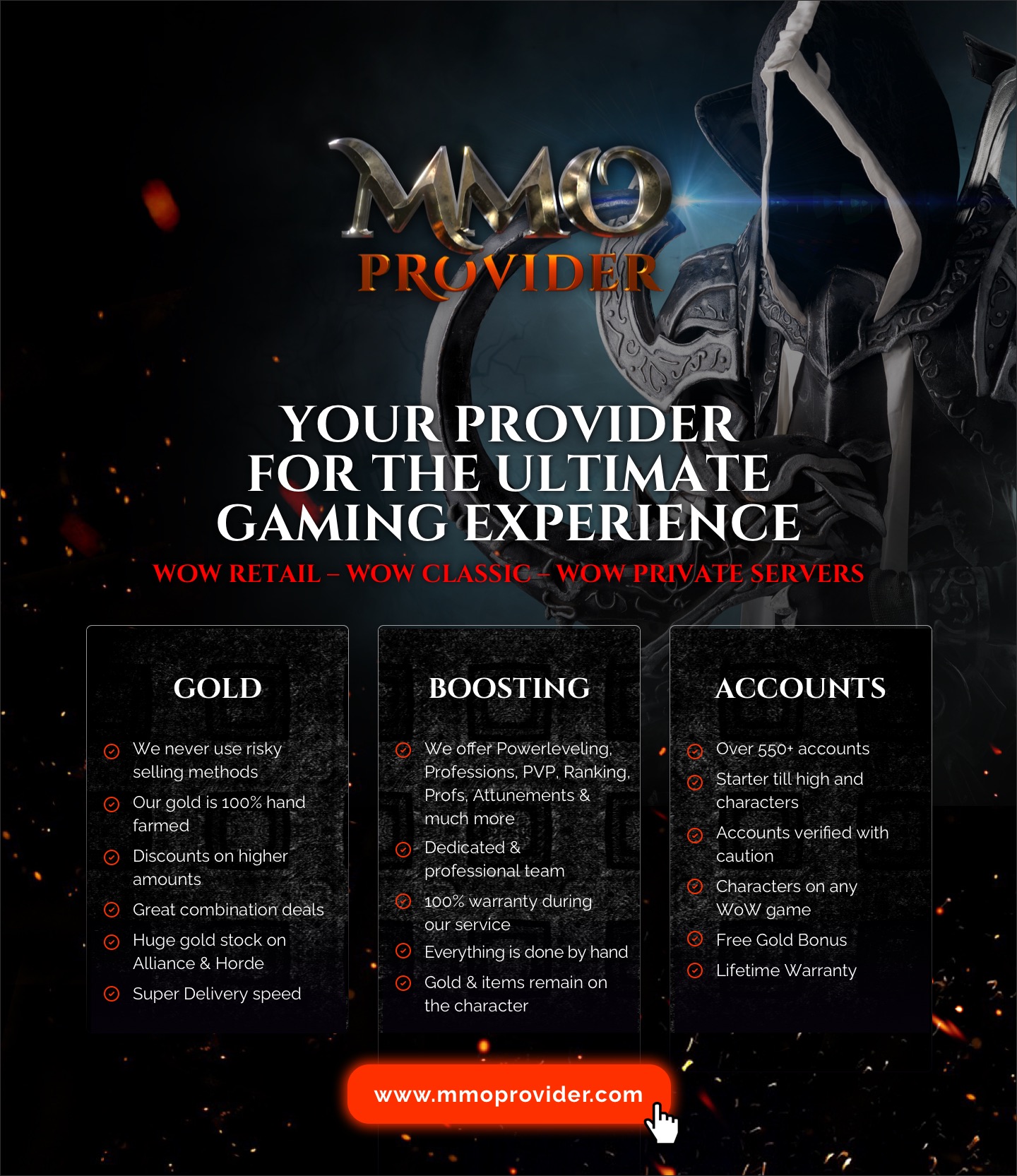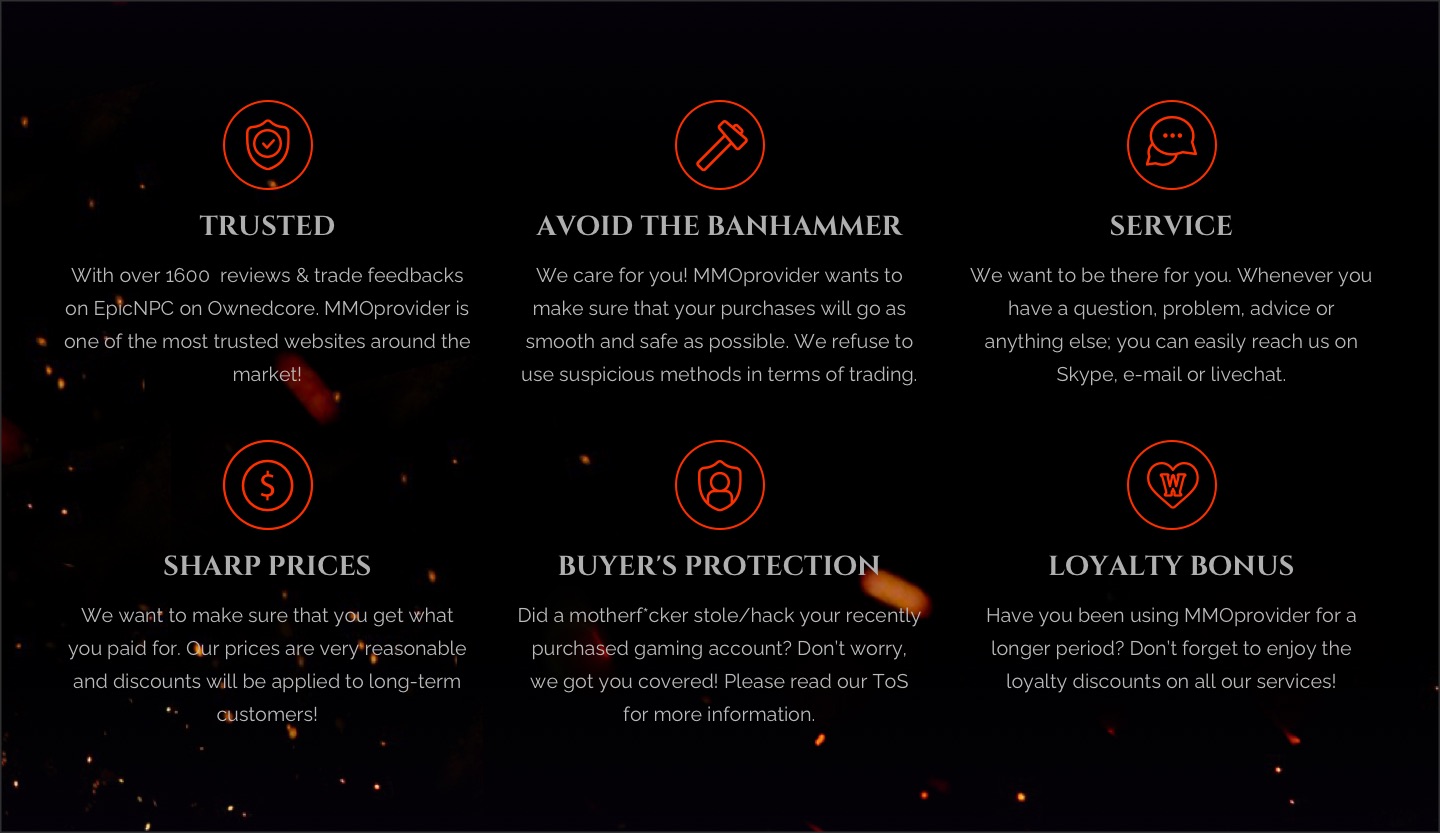 I'd like to offer the following account:



Level 70 Tauren female Shaman - Mankrik



375 herb/360 alch
Full epic PVE geared ( mix of T4/T5 alike gear
Regular flying mount ( druid has 280% )
6,5k gold included
Revered/exalted with most TBC factions
Including T5 geared 70 tauren female druid Mankrik, 70 troll female priest Faerlina, 60 night elf female priest on Herod
Is this not the account you were looking for?
Please check our complete account overview here
Did you know that?
We also sell gold! Feel free to check our gold page
-> Click here <-
Why should you purchase one of my accounts?
- This account comes with the email
- You can claim 500 gold for free on ALL of our Classic TBC WoW Accounts!
- You get full support during and after the purchase.
- We've sold over 6500 accounts and counting!
- Prices are negotiable, so don't hesitate to add me!
Interested? Dont hesitate to add me on Skype: Nostalriusgold
Don't have Skype? Feel free to send an email to:

[email protected]


Or add me on Discord : mmoprovider#8674
Currently there are many imposters on Discord and Skype. Please keep in mind we only
sell through our webshop
Click on our Discord profile and make sure you see the following information: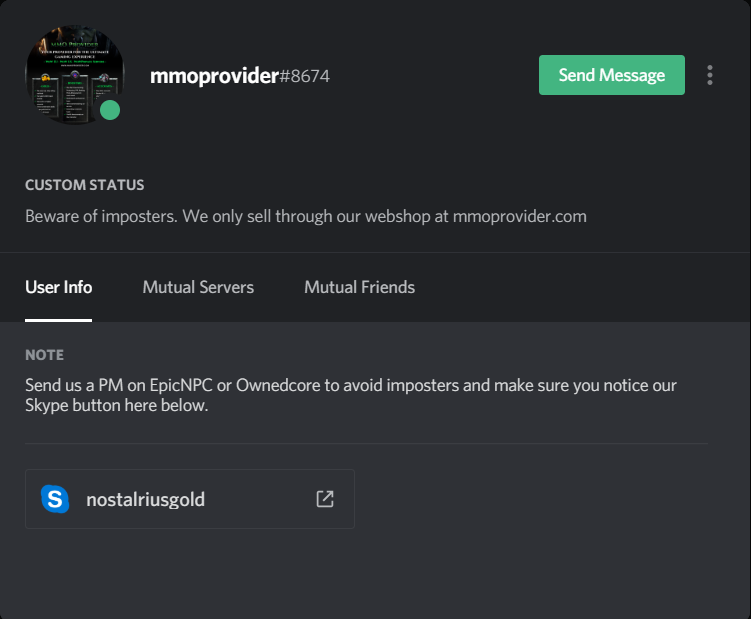 Click on the Skype image below to avoid imposters!