Epic Member
Trusted Upgrade
Trusted. Verified member, 50+ positive feedback and member for over 1 year.
Verified Upgrade
Members who have verified their identity with us.
EpicMember Upgrade
Upgraded member.
Information
#####################
Purchase date: 05/30/2022
Date the problem started: — 07/14/2022
Contact method used (chat program): epicnpc
Instant Messenger username of person you are accusing: [not display name, must be real username]
Taichou_Art
Your IM ID: giuliana
Other information:
DISPUTE Information
#####################
Transaction thread link (URL, Epicnpc thread):
https://www.epicnpc.com/threads/na-ar-59-21x5-characters-14x5-weapons-10k-primogems.2239332/
Approximate Property Value: $250
Was Trade Guardian used? No
If yes, what is the Trade Guardian ID?
What is the dispute about? I bought a genshin impact account from him where he claimed he was the original owner, I sold it to someone else and he said he got it back after 2 months (the person also blocked me from Discord after I completed the transaction, no response from him ) either
Other details / notes: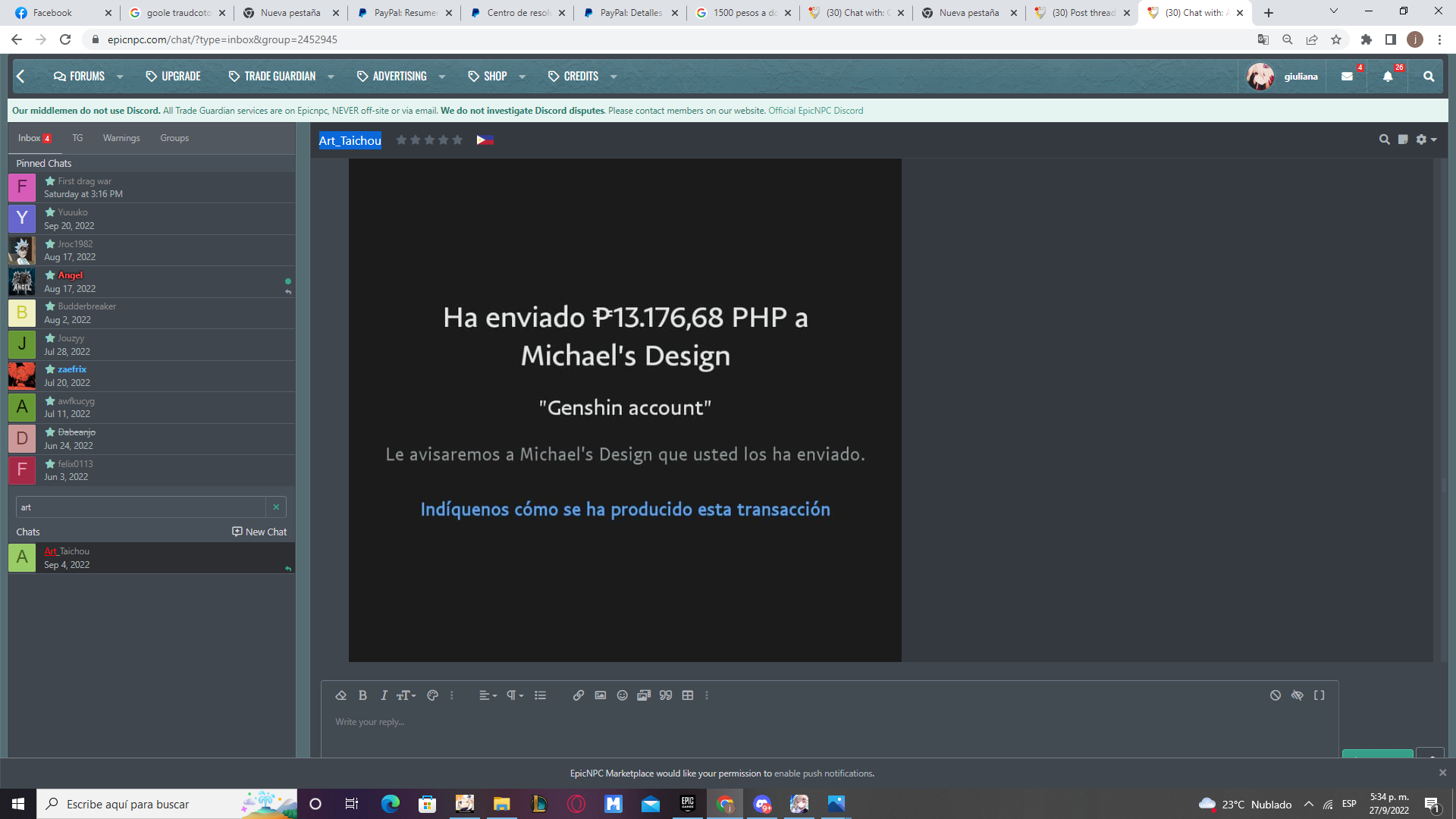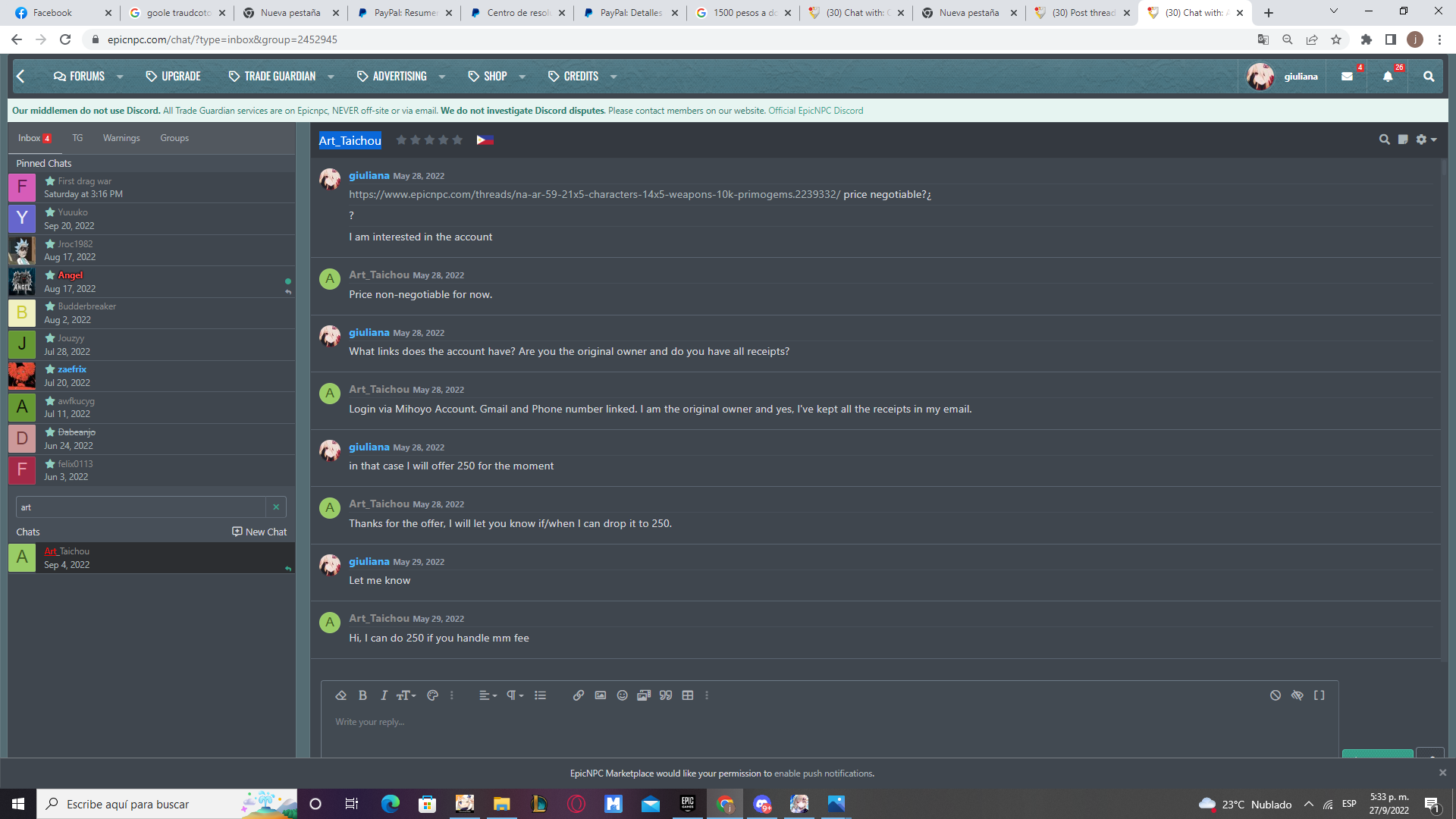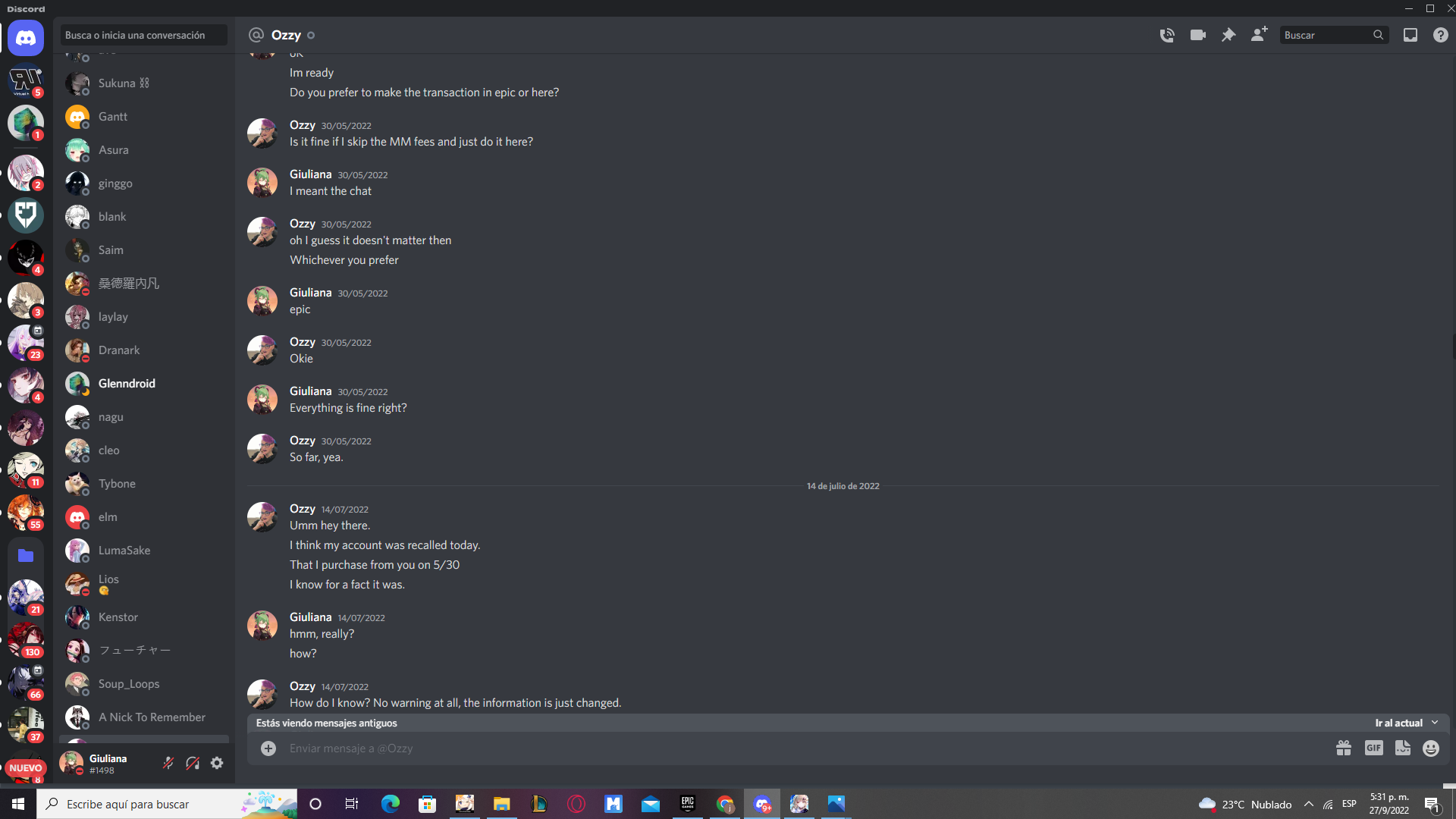 Last edited: