IP/Phone Country Mismatch
Trusted Upgrade

Trusted usergroup. Verified members for over a year and 50+ positive feedback.
Professional Seller

Large seller, normally with their own website or business.
Verified Upgrade

Members who have verified their identity with us.
Egpal wtb poe all league orbs instant pay by verified business paypal / skrill / wmz
Do you have any excess PoE Orbs for sale and want to earn some real money?
Please check following googledoc spreadsheet for our demond and price
https://docs.google.com/spreadsheet...hHbUx4ZHJtRzJBY2FfbFhNR3c&usp=drive_web#gid=0
<----- Click Here
Please contact with us as follows
Email;

[email protected]


Discord:

Egpal#3112


Skype User Name:

EGPALSELLER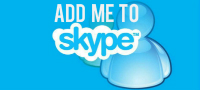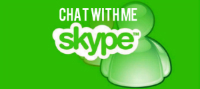 Click here to add our skype to avoid impostors
For safe trade, You can ask me to reply your pm on forum, I will reply My IGN to you. Dont trade with any other character ! !
Why us:
1. We support Paypal / Skrill / WMZ (All business Account), All the payments are paid via Balance of account! Its much safe than receiving payments by credit card!
2. We are the 5500+ Feedback Powerseller and 5000+ PA seller, We have been running our business for online game currency for over 8 years.

We will get from you by own account. So you dont need wait for delivery confirm, We will pay you instant via paypal or moneybooker after got your items by face to face. (We wont ask you for any screenshots)
Last edited: