I'll reply you quick if I'm not sleeping! ❤️
EpicMember Premium Upgrade
Upgraded member with 20+ positive feedbacks.
First, I don't know if it's a scam or not. We traded account, and the problem began after a few weeks i got the account.
I'm a seller of SMT Dx2 game accounts, here's my thread.
https://www.epicnpc.com/threads/37-accounts-special-starters-3-5-year-anniversary-
-berserk-collabs.1991994/
October 22, 2021 Buyer was interested with one of my accounts, he commented on my thread and then added me on discord.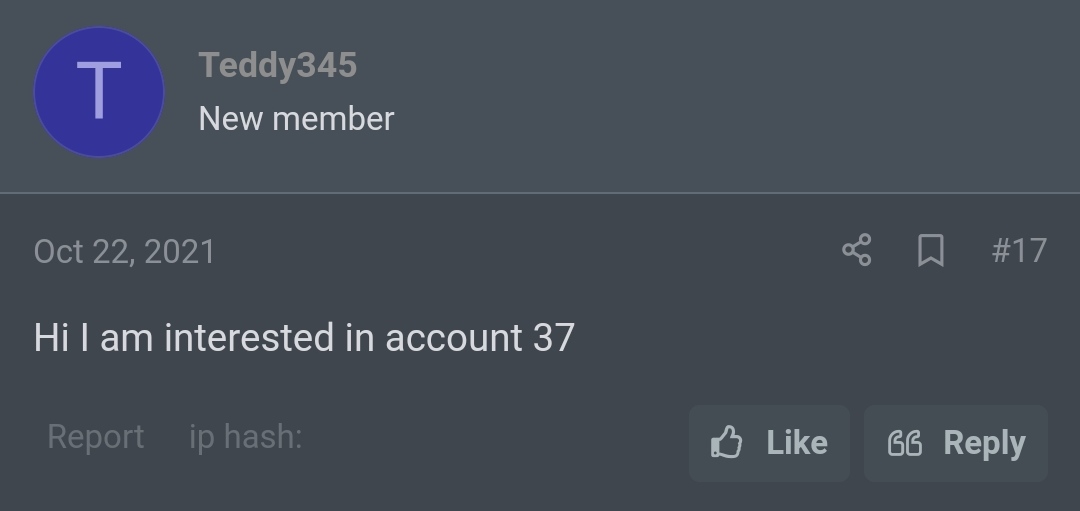 He didn't buy my account, we traded account, and everything was fine that time.
Note: My account was worth $60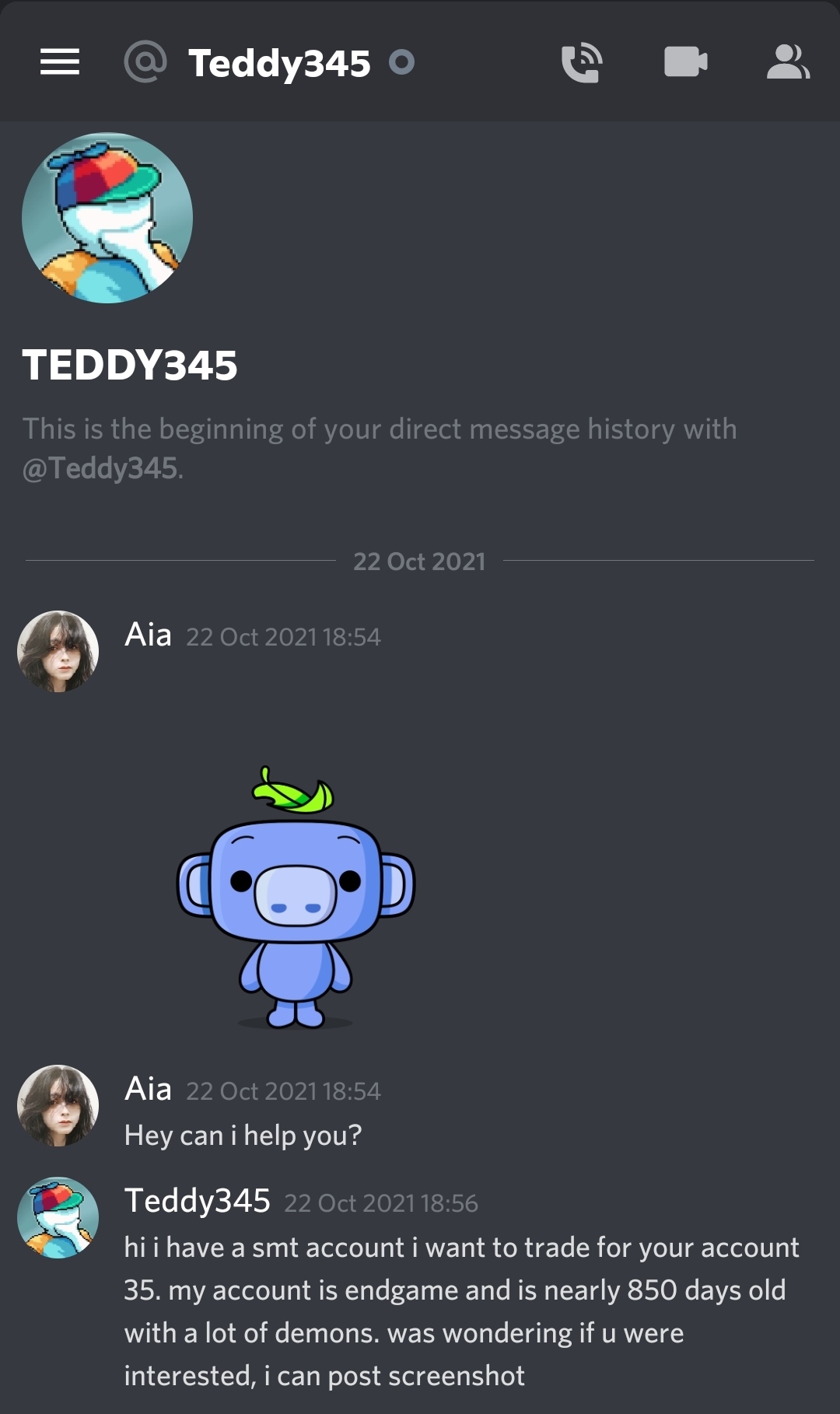 But the problem began after a few weeks, exactly on November 12 2021, the account he traded with me got suspended. I have +100 SMT Dx2 accounts, and none of my accounts ever got suspended, so I'm thinking this Teddy345 was using hacked app before he traded the account.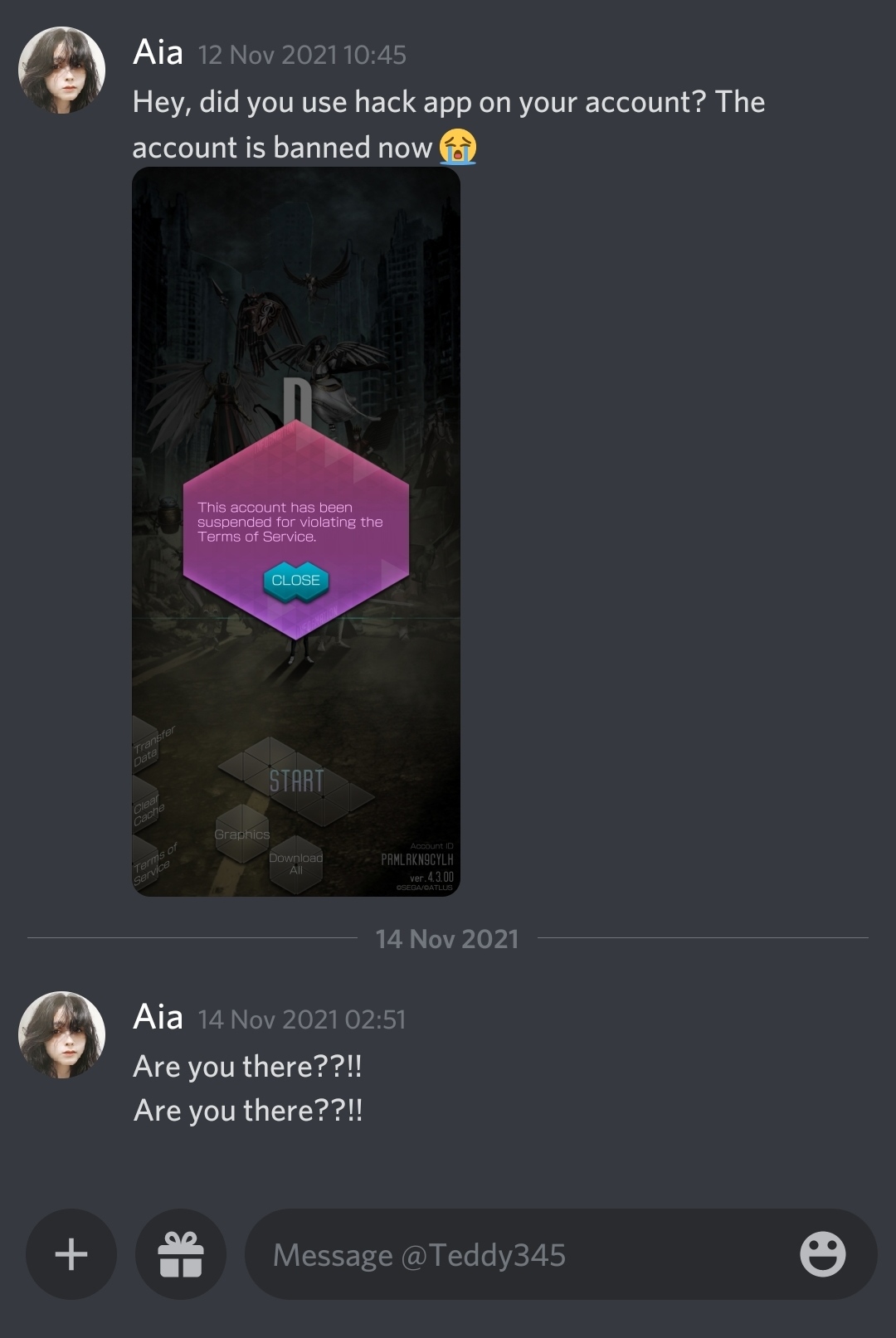 I tried to message him on discord, but he keeps ignoring my message (I don't know if he's still using discord or not).
I just want to get his reply, i need his answer if he's really using hacked app.