Looking to sell my warrior.
Currently PvE arms 3/5 T5.
Also has Stormherald and Drakefist Hammer/ Vindicator's Brand. (3/5 Vortecies and 4/8 Primal Nethers for upgrades)
has Fang of the Leviathan for sick vanity appeal.
Only thing it lacks currently is DST (17k is enough to buy it if it drops)
Hyjal/BT Attune ready. Just needs item from Hyjal to finish the BT attune.
Also has 2/5 prot T5 as well as gruul shield.
Epic ground mount and 60% flyer.
Comes with 17k+/- gold.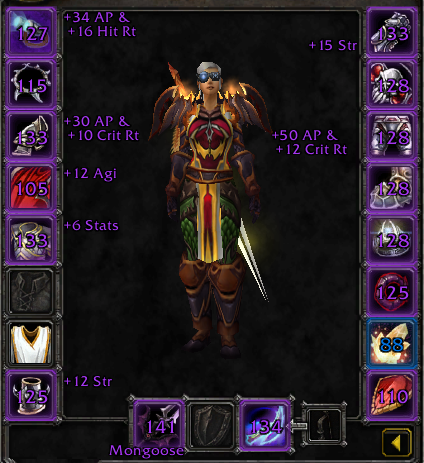 Asking $500, OBO.
Will also trade to BiS Holy/Ret Paladin or Hunter.