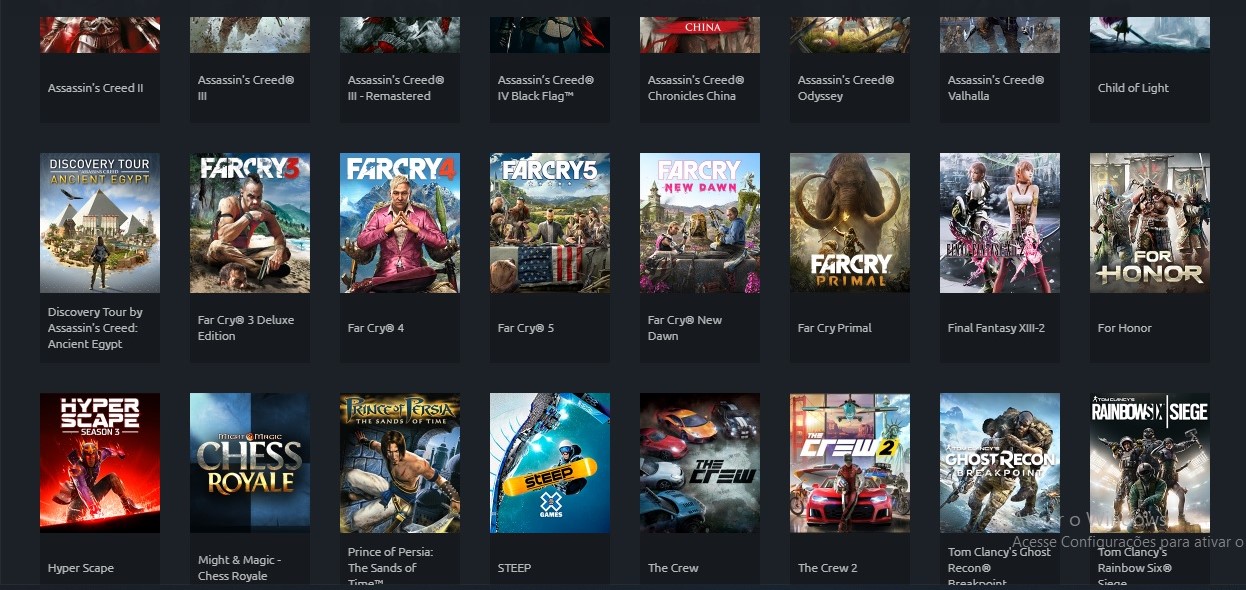 ---

Account Features:

All email data included
Region free
Lifetime warranty
Data can be changed

---

Account games:

Assassin's Creed 2
Assassin's Creed 3
Assassin's Creed 3 Remastered
Assassin's Creed IV Black Flag
Assassin's Creed Chronicles China
Assassin's Creed Odyssey
Assassin's Creed Valhalla
Child of Light
Discovery Tour by Assassin's Creed: Ancient Egypt
Far Cry 3 Deluxe Edition
Far Cry 4
Far Cry 5
Far Cry New Dawn
Far Cry Primal
Final Fantasy XIII-2
For Honor
Hyper Scape
Might & Magic - Chess Royale
Prince of Persia: The Sands of Time
Steep
The Crew
The Crew 2
Tom Clancy's Ghost Recon Breakpoint
Tom Clancy's Rainbow Six Siege
Tom Clancy's Splinter Cell Blacklist
Tom Clancy's The Division
Tom Clancy's The Division 2
Trackmania Turbo
Trackmania2
WATCH_DOGS
WATCH_DOGS 2
World in Conflict

---

Payment method: Only cryptocurrency.

Account data will be delivered after payment as soon as possible.

---

My dc: bR3ck#4265

I'm a new user here, but I want to do some serious business.
​