Verified Middleman
Middleman

Approved Epicnpc MM for Trade Guardian. Non-employee.
Trusted Upgrade

Trusted usergroup. Verified members for over a year and 50+ positive feedback.
Verified Upgrade

Members who have verified their identity with us.
EpicMember Upgrade

Upgraded member.
Local Moderator
Account Ownership Confirmed
ACCOUNT OWNERSHIP CONFIRMED

We have verified the Account

This account was previously listed for sale by another member
S O L D
- 21k subs
- 3m total views
- Single viral video about Trump
- Can easily be rebranded. Custom URL can be reset.
- Viewers are all from tier 1 countries.
- Earned almost 5k total revenue
- Enabled monetization
- No strikes
- Never botted, fully organic
- Still getting 3-4k views monthly.
Link to channel:
https://www.youtube.com/channel/UCzv0qBgOJX6_4TAxj219E8w
Screenshots (Status/Monetization/Analytics):
http://eh.rs/images/5ABV0QUyea.png
Buyout price: $1000
PM me your offers, price is negotiable.
Accepted payment methods:
- Paypal (preferred)
- Skrill
- Webmoney
- Cryptocurrency
- Western Union
- Direct credit card payment
✔ The channel has enabled monetization and is ready to make money.
✔ Account is safe and there is no chance for suspension or demonetization.
✔ 90 back money back guarantee
✔ Avoid scams by buying from a trusted seller. I have done thousands of successful trades and received over 1200 positive feedback here at EpicNPC, which puts me among the top 5 most trusted sellers here. Click
here
to check my reputation.
✔ Automated purchase possible if using Paypal, just click on the buy now button below and it's yours. No need to contact me at all.
3 month money back guarantee: Your purchase is covered!
- If anything happens to the channel (demonetization/suspension) for any reason which is not caused by you,
we will refund your payment in full
.
- After the initial 3 months, it is up to you to keep the channel active and healthy.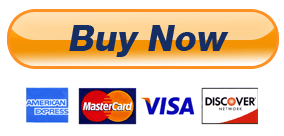 ​
Simply click on the buy now button and type in your email. After we review your payment, the entered email will be invited as the owner of the bought channel. Reviews take 15 minutes during our online hours, but depending on the time of day of your purchase, it can take longer.
Make sure to have a valid and phone verified EpicNPC account before making a purchase.
Last edited: