Banned
EpicMember Upgrade
Upgraded member.
BANNED - Do not buy, sell or trade with this user.
Warning: Trade with Caution
Reason - failed to resolve https://www.epicnpc.com/threads/scamer-report.1951686/page-4
Page Statistics
Tweets: 1786 Join Date: April 15, 2013
Followers: 125230 Following: 68
Account Ownership Confirmed
ACCOUNT OWNERSHIP CONFIRMED

We have verified the Account
I confirm that I have this account.
Please do not send a message to the account. Please contact via the forum or my contact addresses.
Account Link: https://twitter.com/arthurpromos
Price 1100 € - I give discount to serious buyers
Payment
bitcoin

only
For My Old İnstagram Accounts Topic (PLEASE CLİCK)
For My Old Twitter Accounts Topic ( PLEASE CLİCK)
CONTACT
Whatsapp
: Click
Telegram
:
Skype
:

[email protected]
Mail
:

[email protected]
Discord
: thunderr34#1875
PAYMENT
I accept bitcoin only.
THANK YOU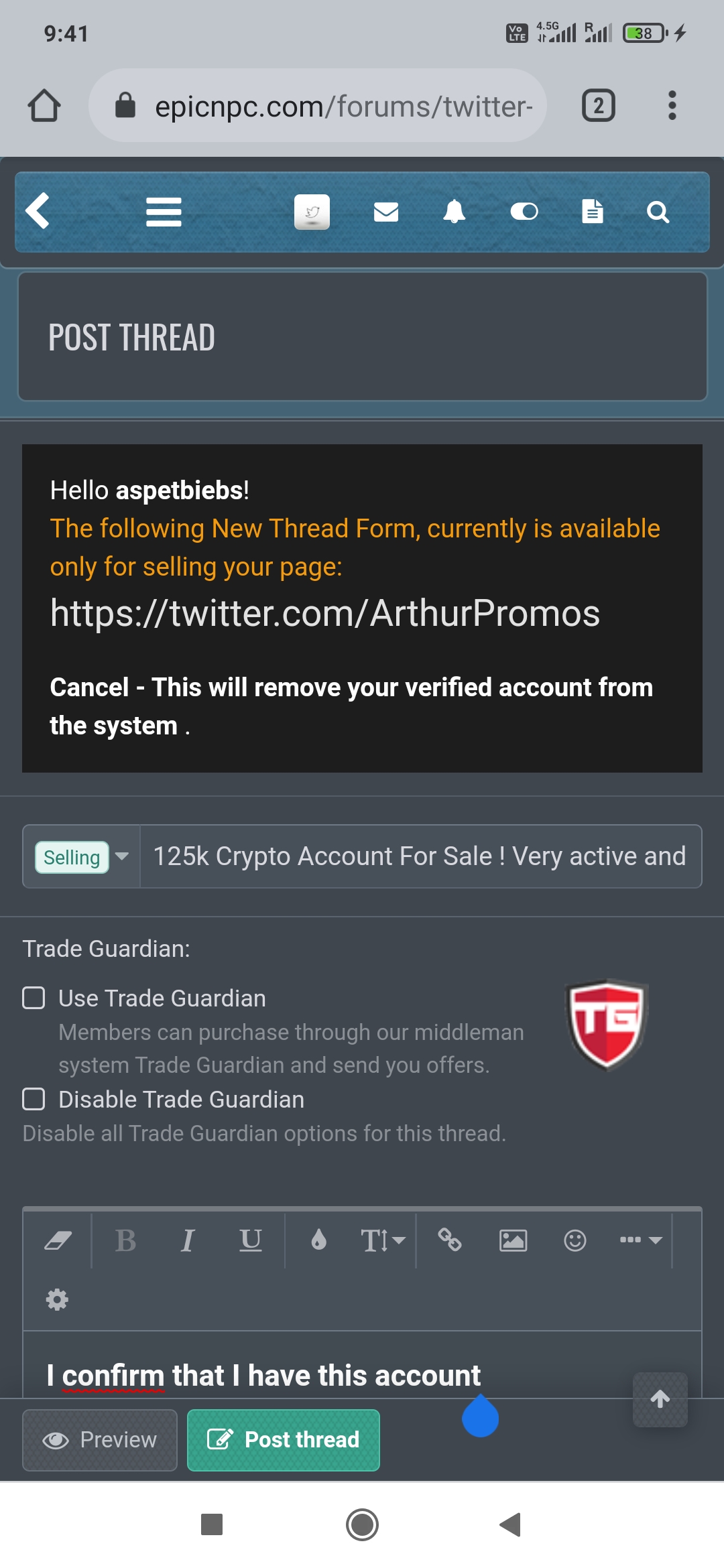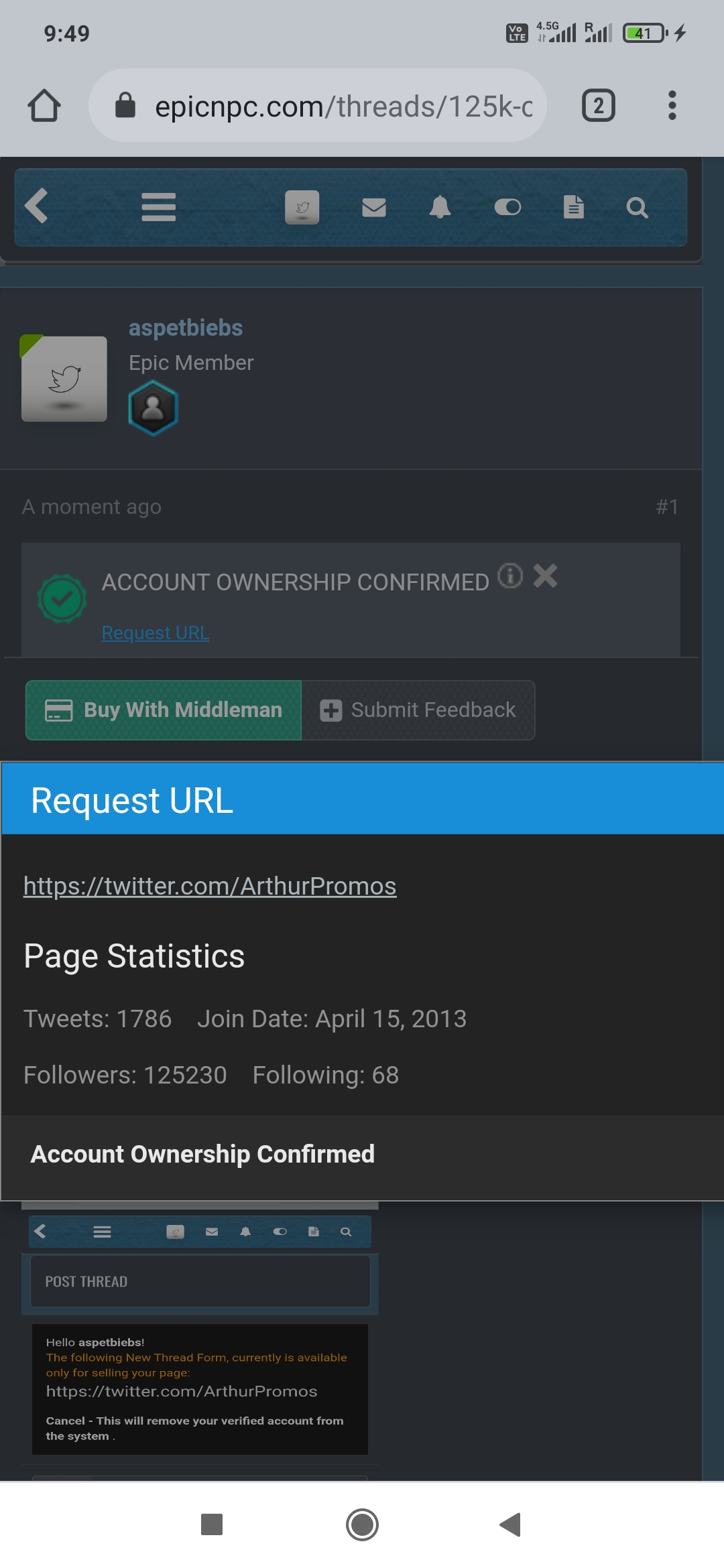 Last edited: