Professional Seller Premium
Trusted Upgrade

Trusted usergroup. Verified members for over a year and 50+ positive feedback.
Professional Seller

Large seller, normally with their own website or business.
Verified Upgrade

Members who have verified their identity with us.
EpicMember Upgrade

Upgraded member.
🔥ALL MMR HERE - All Ranks | 6000+ accounts sold - verified since 2014 🔥
Hello guys! My name is Robert! I'm

verified

and

trusted seller

on epicnpc!
Why you should buy account in my shop?
​
I'm Verified Pro Seller on EpicNPC, Joined Sep 2014!

​

Sold more then 5000 accounts!

​

Account details include original email!

​

​
After payment you receive account details on your PayPal e-mail!
[Always check spam box]
FREE Phone number:
If you don't have SIM-Card I can give you virtual number for free!
You can play ranked, but steam password cant be restored via phone. You able to remove number in anytime.
180 days guarantee on my accounts. After this time I am not responsible for the account.

More accounts on website:
DOTA2FASTMMR.COM
​
CONTACTS:
WhatsApp/Viber:
+7(913)145-71-32
Facebook:
Click
Skype:
Click
EpicNPC Private Message:
Click
Email:
[email protected]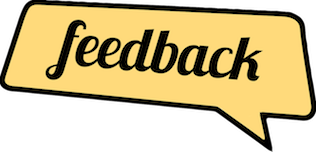 ​
friendly,trustable,fast trader thanks for everything bro + rep
Bump and +rep buy accounts from this guy fast and simple dealing
I bought two accounts from this guy, I vouch him- Thanks Robert!
Very good guy, fast and smooth service, +REP!
Good Seller , Had some issue with an account , so he gave me another one , u can trust him.
First time buyer. Very fast, very friendly, very professional. Recommended!
Very patient, and very quick service. Works well with you; guaranteed product.
verified seller! thumbs up!
Bought an account ! I can highly recommend seller ! I had new account within 10 Minutes ! Great
just bought fresh new account from him
awesome seller! great communication! had account immediately after paying.
Just bought an account from him. Replied instantly when I added him on Skype and gave clear directions. Received the account securely and swiftly ofc.
just bought an account thanks!
Contacted him on viber. Fast and direct seller. Within 5 mins of paying got my account. Thanks for the 4k account love you man
+rep trusted fast and friendly!
quick, easy, and much faster than starting a new account
first time customer and things couldn't have gone smoother!
Trusted trader! great communication and friendly,
Recommended! with love from Italy!
+Rep, he is a smooth guy.
He contacted me quickly and we settled on a nice solution.
+Rep. PMed him yesterday for an account. Got account this morning. Super fast and easy to work with, made sure you knew to change email first before changing the password. Very quick responses.
Fast and good service! +REP
Last edited: