Professional Seller Premium
Verified Upgrade
Members who have verified their identity with us.
Professional Seller
Large seller, normally with their own website or business.
EpicMember Upgrade
Upgraded member.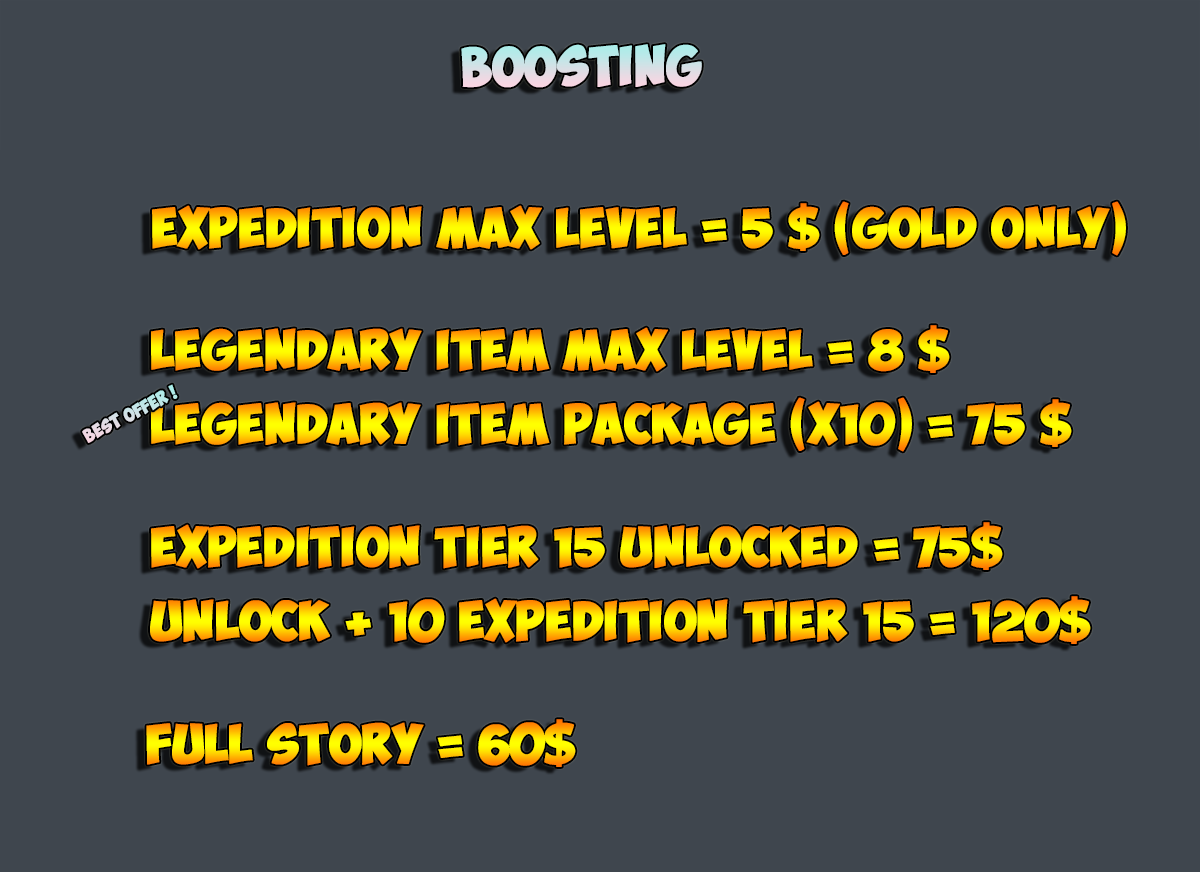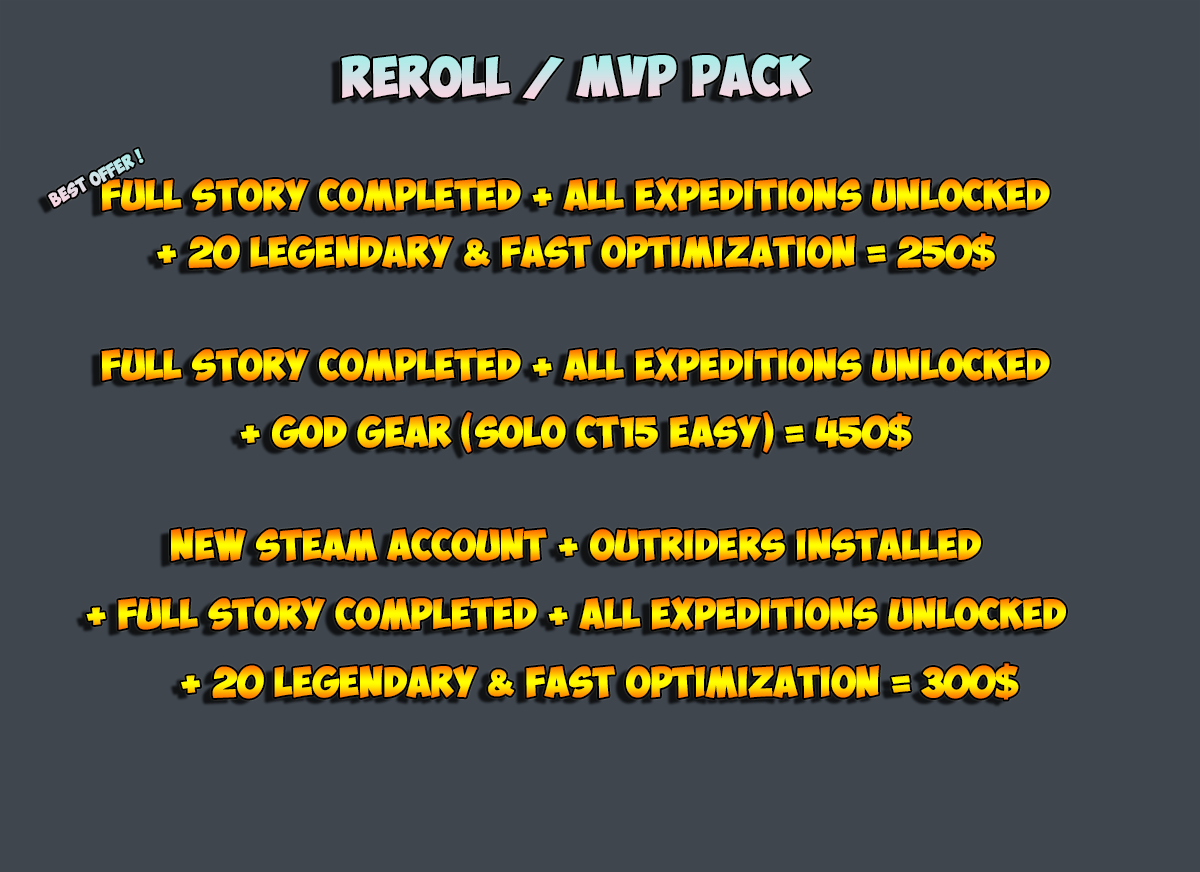 Discord

: Frenchcops#6402
Email :

[email protected]



​

This is a boosting service done only by hand in FRANCE <3.
Rest assured we treat every account as if it was our own.
Please note that you are going against TOS.
No refunds will be given unless the order is not completed.
We also ensure that your account is as safe as possible and taken care of in the best way.
We do not use any kind of third party illegal mods, cheat, Net limiter, and any other kinds of unfair advantage that is against the Terms of Outriders and EpicNPC that can risk your account.
NOTE

: If there are other things that you want to get/complete/accomplish that are not listed above you can message and let me know so we can work it out for you.
Last edited: