Selling my disgaea rpg account. Reason for selling is that I want to move on to another game. Account is attached to a dummy gmail account.
Features
Day 0 account, so all the coupons that are now expired have been used
28k gems, 19 Premium ticket summons, 3 3*+ ticket summons
Characters are New Years Rozelin, Fubuki, Noelle (don't think you can get her anymore), Mao, then Desco (starter), Etna's, Majin Etna, Flonne
Went through all the grinding for the muscle items
Story mode is at Chapter 1 Ep 4
The account is in between starter and early game. Lots of flexbility to roll for what you want on future banners. If you're interested, then let's make a deal!
Can get me here or on discord at hieru#6333. I don't reply instantly; but I typically reply faster on discord. All images attached, can also ask me questions if you want to know more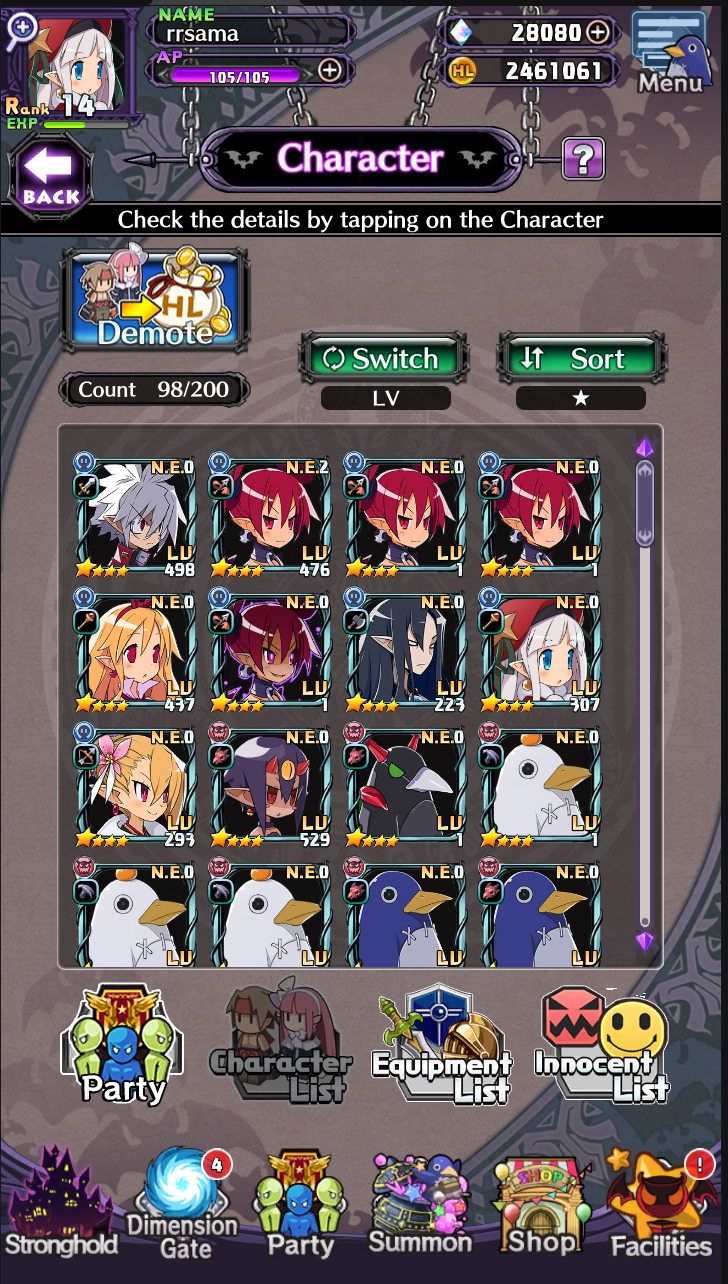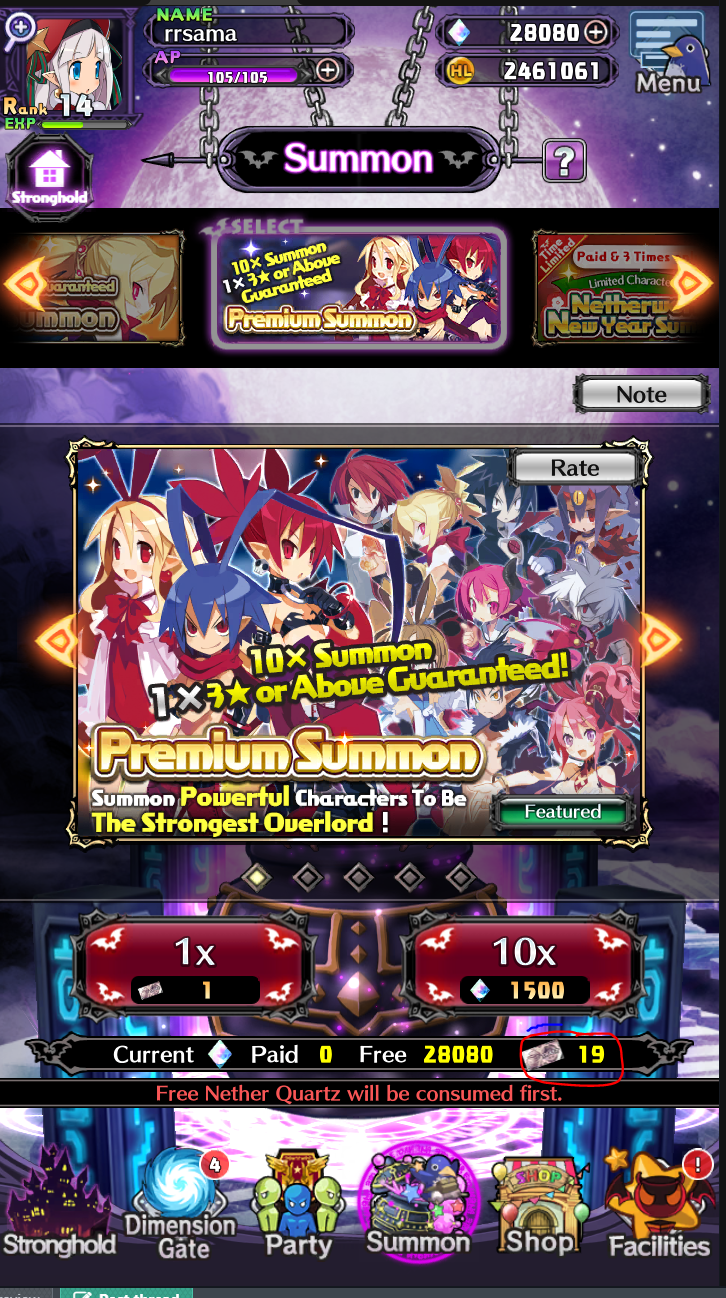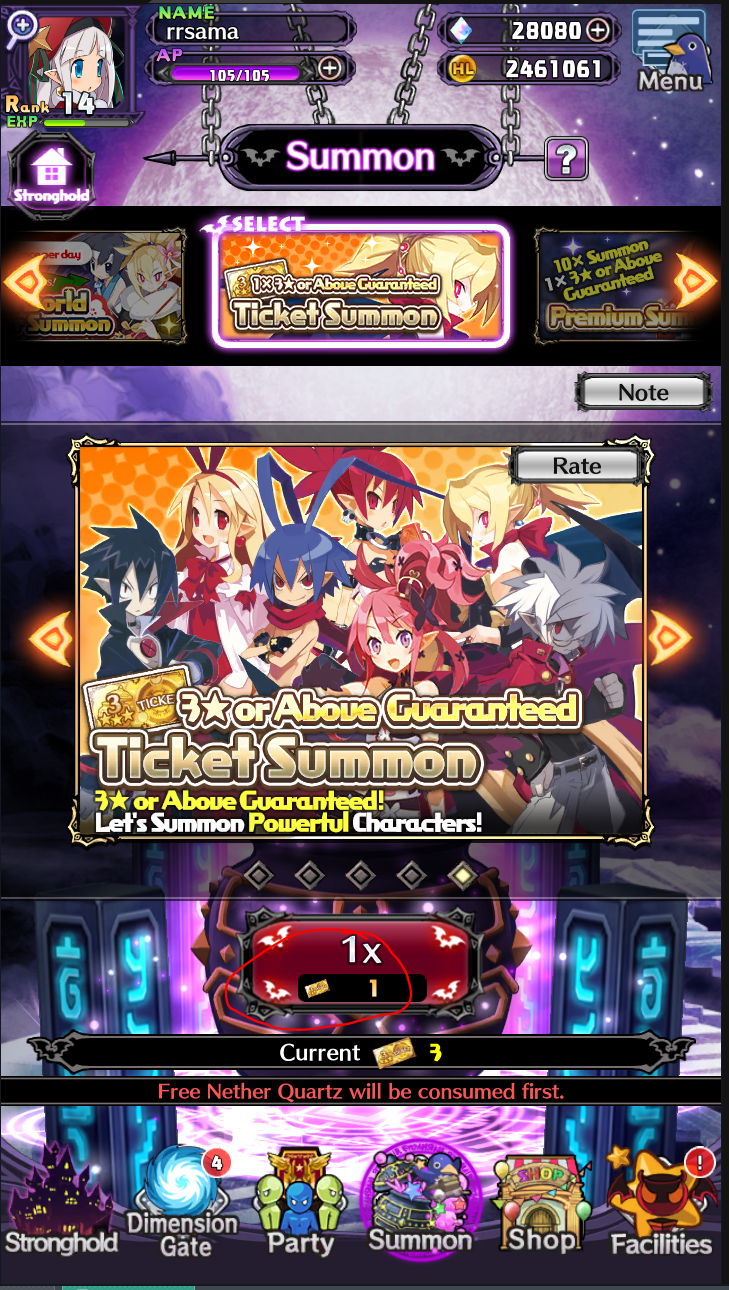 Last edited: